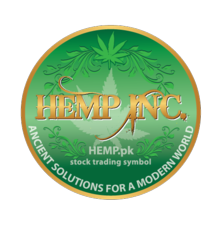 We envision EverythingHemp.com to be the 'go-to' destination for hemp shoppers.
Las Vegas, NV (PRWEB) November 02, 2012
Touted as the 'Amazon' of the hemp world, Hemp, Inc.'s new online industrial hemp marketplace store provides a "one-stop-shop" for eco-friendly, green shoppers to stock up with all things hemp. To celebrate their grand opening, Hemp, Inc.'s (PINKSHEETS: HEMP) EverythingHemp.com marketplace is providing free shipping on all products. EverythingHemp.com also has plans in the near future to give a 20% rebate on any item purchased, with the purchase of an Eco-Harmony Loyalty Card to enhance Hemp, Inc.'s philanthropic efforts. Out of the 20% rebate, 10% will go to the consumer (as an instant rebate) and 10% will go to the Patch Adams Gesundheit! Institute Foundation to help build a free children's hospital in West Virginia. The rebate will start as soon as the software program is completed, according to Hemp, Inc. executives.
"We envision EverythingHemp.com to be the 'go-to' destination for hemp shoppers," President David Tobias stated. The EverythingHemp.com store will give consumers a one-stop shopping experience similar to other top online shopping hubs and offer a wide range of sustainable and natural products from hemp and natural fiber clothing to the popular hemp wellness products and books. Unlike most online hemp stores, EverythingHemp.com is expected to provide a better shopping experience for its customers by having expert customer service available via phone and chat. CEO of Hemp, Inc. (PINKSHEETS: HEMP) Bruce Perlowin said, "EverythingHemp.com offers hemp and natural products manufacturers and suppliers from all corners of the globe the opportunity to showcase their goods on the number one hemp domain. The ease of entry and low cost for vendors to place their products on EverythingHemp.com should make it simple for large companies and home-based businesses alike to get alot of the bourgeoning hemp market. The only cost to the vendor is a small percentage after each successful sale."
The EverythingHemp.com market is curated by a dedicated philanthropic staff full of energy and passion for everything hemp and is inviting all hemp and natural product entrepreneurs to join them in their grand opening this week. Interested parties may contact david(at)hemp(dot)com for assistance.