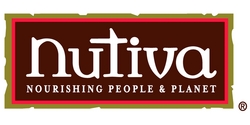 The word is spreading fast that hemp is a nutritional powerhouse. By buying in bulk, our customers can now save money and reduce packaging waste
Santa Paula, CA (PRWEB) March 11, 2008
NUTIVA, the innovative hemp foods and coconut oil company is introducing three-pound bags of organic Hemp Protein and Shelled Hemp Seed at Expo West Show booth #2231, March 14-16 in Anaheim, CA.
The new three-pound bags are Certified-organic and vacuumed sealed. With strong retail customer demand for larger sizes, Nutiva is now selling these convenient bulk hemp foods to cafes, juice bars, co-ops, and Internet re-sellers.
"The word is spreading fast that hemp is a nutritional powerhouse. By buying in bulk, our customers can now save money and reduce packaging waste," states Nutiva CEO and Founder John W. Roulac.
Nutiva's Organic Shelled Hempseed has a deliciously, nutty flavor. Simply add them to cereals, yogurts, salads, and HempShakes™. Nutiva's Hempseed is considered by leading researchers to be one of the most nutritious superfoods on the planet--packed with protein, magnesium, Omega-3 and GLA. Plus, it contains 66% edestin--more than any other plant. Edestin is a bioactive protein that is easy to digest. 1 tbs of Hempseed or Hemp Protein Powder contains 48% RDI of magnesium -- vital to 300 human bio-chemical processes.
Hemp Comparison:
Hemp Oil is: 0% Protein, 0% Fiber, 100% Fat , and 0% Carbs; Hempseed is 33% Protein; 2% Fiber; 45% Fat; 13% Carbs; Hemp Protein is 37% Protein; 43% Fiber; 9% Fat; 0% Carbs.
Nutiva customer Daily Juice of Austin Texas serves up delicious Hemp Mate Lattes and Hemp Smoothies at their two locations. "Nutiva's Hempseed and Protein are amazing super foods. Our hemp-based Tropical Transfusion is one of our top 3 sellers and a top requested additive to all of our smoothies. We love to support hemp," says owner Matt Wahrer.
The Daily Juice Tropical Transfusion recipe: Mango, Pineapple, Banana, Nutiva Hemp Protein, Nutiva Coconut Oil, Almond Butter, spirulina, and agave.
Try other delicious raw hemp seed nut recipes, which include Nutiva Hempseed, Nutiva Coconut Oil, and agave or maple syrup. Visit http://www.nutiva.com for more exciting new healthy recipes.
About Nutiva
Nutiva began in 1999 as an idea in the mind of John W. Roulac, the author of four books on home composting and industrial hemp. Nutiva is the third successful business Roulac has founded since jumpstarting the modern home-composting movement in the early 1990s with his best selling-book, Backyard Composting (one million copies sold).
Nutiva introduced America's first hemp food bar at a time when the extraordinary nutritional value and ecological benefits of hemp foods were little known. Nutiva then introduced an entire line of organic hemp foods, while also adding Extra Virgin Coconut Oil. Nutiva's products are offered in 6000 US, UK and Canadian retailers--including Whole Foods Market, Wegmans and The Vitamin Shoppe.
Nutiva expresses its corporate citizenship by donating 1% of its sales to organizations promoting sustainable agriculture.
Nutiva was recognized by Fast Company magazine for their David-and-Goliath victory over the United States Drug Enforcement Agency in 2003, which had planned to classify hemp foods as schedule I drugs. Fighting a heroic legal battle, CEO John W. Roulac, and other industry leaders appealed the DEAs ruling and won their case.
About Founder and CEO John Roulac:
John W. Roulac is an author and the CEO of Nutiva, the hemp food and coconut oil brand that has pioneered nutritious organic foods since 1999. A passionate advocate of holistic living for more than twenty-five years, Roulac founded three non-profit ecological groups in the 1990s.
Roulac founded Nutiva and it is his third successful business since jumpstarting the modern home-composting movement in the early 1990s with his best selling book, Backyard Composting (one million copies sold).
He is a recognized expert on hemp foods, coconut oil and composting and has been widely quoted in the media ranging from Wired Magazine to the Los Angeles Times to the Wall Street Journal.
Visit http://www.nutiva.com for more information.
Nutiva® P.O. Box 472 Santa Paula, CA 93060; Tel 800 993-4367
###