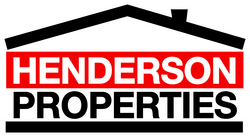 The merger will bring the total number of rental properties that Henderson Properties manages in the Charlotte area to 585.
Charlotte, NC (Vocus) July 30, 2010
Henderson Properties, a full-service Charlotte real estate firm, has entered a merger agreement with Property Solutions Realtors, a property management company. Both firms are located in Charlotte, N.C. and serve the greater metropolitan area.
The merger is expected to be complete as of August 1, at which time Chet Perkins, president of Property Solutions Realtors, will join the Henderson Properties staff as Rental Property Manager.
The merger will add 165 rental properties to Henderson Properties' portfolio, bringing the total number of rental properties that Henderson manages to 585. The Property Solutions Realtors-managed units are located in Mecklenburg, Cabarrus and Union Counties in N.C. and York County, S.C. In addition to those counties, Henderson also manages rental properties in Gaston County, N.C.
Phil Henderson, president of Henderson Properties, said of the merger, "We're excited to add additional clients to the Henderson Properties rental property management portfolio, and to also add a seasoned property manager like Chet Perkins to our team."
Perkins said, "Henderson Properties is one of the premier real estate companies in the Charlotte area. Their staff of professionals will help me provide first-class service to my clients so the merger will be a positive experience for the investors and the tenants."
Perkins will continue to manage all of the165 rental properties the merger is bringing to Henderson Properties, ensuring a seamless transition for current owners and renters.
In addition to rental property management, Henderson Properties provides a wide range of real estate services to the greater Charlotte area, including community association management, maintenance and residential real estate sales. As a result of the merger with Henderson Properties, Property Solutions Realtors' clients will gain access to the expanded staff and services that Henderson offers.
Henderson Properties is a full-service real estate company founded in 1990 in Charlotte, N.C. Its services include community association management, rental property management, leasing, maintenance and home sales. Over the years Henderson Properties has continued to grow while maintaining its commitment to the firm's original vision -- to make a difference in the real estate industry by providing quality, professional real estate services to owners and investors throughout the greater Charlotte area. For more information, contact Henderson Properties at 704-535-1122 or http://www.HendersonProperties.com.
###