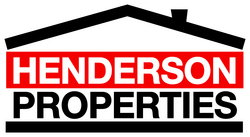 Henderson Properties has promoted John Gruca and Suzanne Crosser to new positions within the full-service real estate firm
Charlotte, NC (Vocus) July 21, 2010
Henderson Properties, a full-service Charlotte real estate firm, is pleased to make the following announcements.
Cotswold Glen Homeowners Association has contracted with Henderson Properties to provide professional association management services for the 32-unit townhome community in the Cotswold area of Charlotte.
Jeanne Colvin has been hired as Leasing Agent. She has worked in the Property Management field since 2001 following a 20-year career in education, including stints as an elementary and college teacher and as an assistant principal. She is a graduate of Appalachian State University and volunteers for The Children's Attention Home, Second Harvest Food Bank and Communities in Schools.
John Gruca has been promoted to Rental Property Manager. He joined Henderson Properties earlier this year as Assistant Property Manager. John is a New Jersey native who has lived in Charlotte for more than 20 years. He is active with his children's athletic teams, as a softball umpire, and as an advocate and volunteer for United Family Services in Union County. John is an alumnus of Western Carolina University.
Suzanne Crosser has been promoted to the position of Community Association Manager. She joined Henderson in June 2009 as a Community Association Manager Associate, after working as a Realtor®. Suzanne is an Ohio native and graduate of the University of Miami, Ohio, and has lived in Charlotte since 1986. Her portfolio will consist of single-family home, condominium and townhome associations located in southwest Charlotte, as well as York and Lancaster Counties, S.C.
Henderson Properties is a full-service real estate company founded in 1990 in Charlotte, N.C. Its services include community association management, rental property management, leasing, maintenance and home sales. Over the years Henderson Properties has continued to grow while maintaining its commitment to the firm's original vision -- to make a difference in the real estate industry by providing quality, professional real estate services to owners and investors throughout the greater Charlotte area. For more information, contact Henderson Properties at 704-535-1122 or http://www.HendersonProperties.com.
Contact:
Vicki Walker
Burke Communications, Inc
PHONE 704.377.2600
FAX 704.377.2677
###