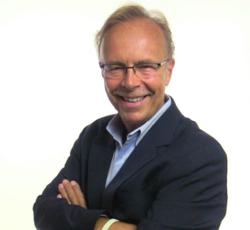 It is essential...that we embrace the importance of oral health.
St. Louis, MO (PRWEB) September 18, 2012
Current president of the American Academy for Oral Systemic Health, Dr. Dan Sindelar, announces that he has been chosen to present the keynote addresses at Henry Schein Total Health regional seminars offered throughout the United States. Providing the latest information in the industry to dental professionals, Dr. Sindelar's address speaks to the essential connection between oral health and the overall health of every patient.
"It is essential as healthcare professionals that we embrace the importance of oral health when considering and improving the health and well-being of our patients in all aspects of their lives," Dr. Sindelar explained. "I am honored to be able to share my expertise in oral-systemic health with dental professionals across the nation at these important events."
More and more research links medical conditions like cardiovascular disease, diabetes, rheumatoid arthritis and even cancer to oral health conditions that affect not only the mouth but the entire body. Total Health is a wellness program from Henry Schein Dental to help dentists educate their patients about the oral systemic health connection, thereby improving not only their oral health, but their overall health as well.
The remaining Total Health Seminars of 2012 include:

September 28, 2012 – Meridian Conference Center, West Chester, OH
October 5, 2012 – Los Angeles, CA
October 26, 2012 – Radisson Center, La Crosse, WI
November 2, 2012 – Henry Schein Dental, Waltham, MA
November 16, 2012 – Henry Schein Dental, Las Vegas, NV
November 30, 2012 – Denver Tech Center, Denver, CO
For more information about Henry Schein Total Health regional seminars, or to sign up to attend, visit http://www.totalhealthlearning.com.
About Dr. Dan Sindelar
Dr. Sindelar is the current president of the American Academy for Oral Systemic Health (AAOSH). He evangelizes cooperation and communication between the medical and dental fields in light of remarkable new dental treatments. By participating with cardiologists in the prevention of heart attacks, strokes, and diabetes, he earned his preceptorship certification, a sign of the importance that the medical community now places on dental care as an essential component of overall health. Dr. Dan was born and raised in St. Louis, where he has run a private practice, serving the community as one of its leading dentists for more than 30 years. Dan focuses on general advanced cosmetic rehabilitation, gum disease, oral inflammation, comprehensive periodontal management, dental sleep medicine, neuromuscular dentistry, and facial pain and TMJ/TMD therapy.