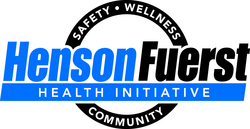 North Carolina's youngest cyclists and filmmakers get to show us how safety is important to them
Raleigh, N.C. (Vocus) February 10, 2010
The HensonFuerst Bicycle Safety PSA Contest is back! The members of the law firm are challenging teens in Eastern North Carolina to use their imaginations and create videos about the importance of bicycle safety.
Two years ago, the firm represented the husband of a local cyclist who was killed by a motorist while riding her bike. Members of the firm pledged all of the attorney fees from the case to fund bike safety awareness programs, such as the PSA contest and a series of cycling safety videos.
"North Carolina's youngest cyclists and filmmakers get to show us how safety is important to them," attorney and avid cyclist Thomas W. Henson Jr. said. "Last year's entries were incredible, and we're looking forward to seeing what students have in store for us this year."
Last year's winner, Clay Allsopp, hasn't rested since receiving his $1,500 prize. "The contest showed me that I can take my skills in technology and use them to do something good for my community. I've invested my winnings into creating four iPhone apps. One of these apps, Paper Planes, is included in the 'Top 50 Family Games' and has been downloaded more than 100,000 times. Without the HensonFuerst PSA contest, I couldn't have done any of this!" Allsopp said.
Local Teens Hold the Camera…And the Power
High school students (grades 9 to 12) in Eastern North Carolina must enter video PSAs, which should be 29 seconds long and address the importance of bicycle safety. Entries must be postmarked no later than April 7, 2010, and will be judged on students' abilities to analyze the topic and produce a quality video.
Winning PSA Televised!
The first place prize includes:

the choice between an Apple MacBook with movie-making software OR a $1,500 gift card to a local electronics store
local television placement of the winning PSA, which will air in early April
a monetary donation to the winner's school
Click here to see a complete list of rules, watch last year's entries, and vote for your favorite videos.
The HensonFuerst Health Initiative
The PSA Contest is one of many projects and events in which the members of HensonFuerst devote their time. To recognize the importance of giving back to the community, the firm established the HensonFuerst Health Initiative, a comprehensive plan that encompasses all of the law firm's community service efforts. The initiative encourages both community and firm members to prevent injuries, improve health and fitness, and aid organizations committed to bettering health and well-being. Click here to learn more about the HensonFuerst Health Initiative.
About HensonFuerst
HensonFuerst, P.A., is a North Carolina-based law firm specializing in catastrophic injury, nursing home abuse, medical malpractice, and mass tort cases. For more than 30 years, the lawyers at HensonFuerst have represented those injured by the negligence of others. With successful multimillion-dollar verdicts and settlements throughout the state of North Carolina, the team of 11 lawyers and 25 staff members at HensonFuerst offer considerable experience and resources for their clients. For more information about the firm, visit http://www.HensonFuerst.com.
###