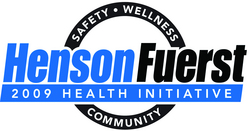 We're honored to help make a difference in the lives of cancer victims and their families
Rocky Mount, NC (PRWEB) April 20, 2009
On Friday, April 24, the members of local law firm HensonFuerst will take part in the American Cancer Society's Relay For Life of Nash County, where they will join others to celebrate survivorship, remember those who lost their lives to cancer, and raise funds to fight the disease.
During this year's event, the members of HensonFuerst will again present the South Atlantic Division of the American Cancer Society with the proceeds from Hope Blooms, the firm's community-based garden program that promotes awareness regarding cancer research as well as aids in the fight to eradicate cancer.
"We're honored to help make a difference in the lives of cancer victims and their families," said attorney David Henson of HensonFuerst. "It is our sincerest hope that as a community we can work together to eliminate this disease for future generations."
Hope Blooms invites community members to make $10 donations in exchange for daffodil pots that are planted in memory or honor of individuals who have been affected by cancer. This year, the
firm raised $6,600 and planted 660 daffodil bulbs. The firm has raised more than $24,000 since starting the Hope Blooms program in 2006.
The 2009 HensonFuerst Health Initiative
Relay For Life is one of many projects and events in which the members of HensonFuerst participate. To recognize the importance of giving back to the community, the firm recently established the HensonFuerst Health Initiative, which is a comprehensive plan that encompasses all of the law firm's community and service efforts. The initiative was developed as a way to encourage both community and firm members to prevent injuries, improve health and fitness, and aid organizations committed to improving health and well-being.
Relay For Life of Nash County will begin at 5 p.m. on Friday, April 24, at the Rocky Mount Athletic Stadium located at 600 Independence Drive in Rocky Mount, N.C.
About HensonFuerst
HensonFuerst, P.A., is a North Carolina-based law firm focusing on catastrophic injury, nursing home abuse, auto accident, workers' compensation, Social Security Disability, and mass tort cases. For more than 30 years, the lawyers at HensonFuerst have represented those injured by the negligence of others. With successful multimillion-dollar verdicts and settlements throughout the state of North Carolina, the team of 10 lawyers and 25 staff members at HensonFuerst offers considerable experience and resources for their clients. The members of the firm recognize the importance of giving back to their community and have sponsored Hope Blooms, a community-based garden program to promote and provide awareness regarding cancer research and survivorship as well as to aid in the fight to eradicate cancer. For more information about the firm, visit http://www.HensonFuerst.com.
###