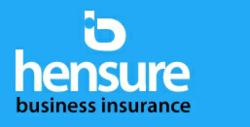 Professional indemnity insurance and general insurance solutions
Cheshire, England (PRWEB) April 05, 2013
Independent insurance broker, Hensure launches an online quote facility for architects professional indemnity insurance.
Hensure has launched an online quote service for architects seeking professional indemnity insurance. This gives clients the option to arrange their insurance either electronically or by using traditional proposal forms.
Professional Indemnity Insurance has been mandatory for architects since 1997. Architects can be involved at all stages of the design, planning and construction of buildings and, if offering specialist advice or a service, are considered to be acting in the course of their profession. The legal costs involved in defending a claim can be substantial, so architects will want to ensure that they have appropriate insurance cover in place.
As well as a quoting capability, hensure.com sets out the key information requirements that those seeking cover will need to disclose as part of the quotation process. This includes details about the practice size, qualifications and experience of those seeking cover, contract types and sizes, information about overseas risks, previous claims or incidents that may give rise to a claim and exposure to non-standard risks such as asbestos.
The policies that Hensure arrange are fully compliant with the minimum wording requirements set out by the Architects Registration Board (ARB). These include cover to be provided on a civil liability rather than negligence basis and with a limit for any one claim with legal costs. Minimum limits of indemnity are set out in accordance with fee income from the previous financial year and are:
£250,000 where fee income is less than £100,000 in the past financial year
£500,000 where fee income is greater than £100,000 but less than £200,000
£1m where fee income exceeds £200,000
Policies are also required to cover a minimum six-year run-off period in order to ensure that cover remains in place for incidents that have already arisen but where claims have yet to be received.
Whilst the minimum architects professional indemnity insurance policies requirements are set out by the ARB, Hensure reminds clients that it is their responsibility to ensure that the underwriting information that they disclose is accurate. It is this information that forms the basis of the contract of insurance and failure to disclose a material fact can compromise the cover in place. It is important, therefore, to review it fully before accepting a quote and to make sure that it accurately reflects all of the exposures and risks that are associated with the individual or company seeking cover.
About Hensure
Hensure is an independent online insurance broker that believes in building long term business relationships with its clients. It can access both general insurers and the Lloyds market for a diverse range of business insurance products including architects professional indemnity insurance.
For more information, visit http://www.hensure.com/.