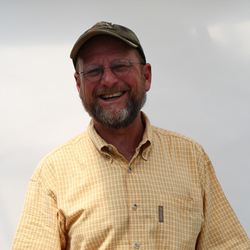 "We've been growing a variety of herbs for years, but this year, thanks to a little help from a few of our customers, we added some great choices like Stevia, Rue, and Holy Basil. Interest in herb gardening is at an all time high."
Charles City, VA (PRWEB) March 8, 2010
From the ornamental appeal they offer to the flavors they can inject into almost any dish to their many medicinal properties, herb plants have been the centerpiece of many gardens for centuries, and The Growers Exchange is making it easier than ever to get the herbs needed with the click of a mouse. Their Spring 2010 collection offers more than 100 choices for novices and savvy growers alike.
The Magic of Herbs
Thousands of gardeners add herb gardening to their to-do list each year, and it's little wonder why. These plants are some of the most beautiful choices on the planet, and botanical gardens all over the nation regularly feature them as a part of almost any display. Aesthetic pleasure isn't the only appeal in many cases. In a world where TV chefs have taught nearly every viewer how a bit of fresh thyme can change the way one cooks forever, fresh herbs have become part of millions of meals on a regular basis. Add those ingredients to the fact that herbs are often relied on for their inherent medicinal properties, one has an irresistible combination for even the individual who has never tended to more than a houseplant.
The demand for a variety of herb plants is growing fast, and the recent 2010 spring collection release from The Growers Exchange is the ideal line to meet that need.
"We have more than 100 choices available, and many of them were a direct suggestion from our customers," said Briscoe White, owner of The Growers Exchange. "We've been growing a variety of herbs for years, but this year, thanks to a little help from a few of our customers, we added some great choices like Stevia, Rue, and Holy Basil. Interest in herb gardening is at an all time high."
E-Growing
A decade ago, most dedicated gardeners would have headed to their local nursery to get the herb plants they needed, but these days, even plants have become part of the ecommerce marketplace, and the benefits here are clear. With big box stores replacing local nurseries every day, many are looking for a new spot to buy quality plants and herb gardening supplies, and The Growers Exchange has been filling that market for almost five years.
"It can be tough to find a local greenhouse these days, but since 1985, we've been focused on providing top quality annual plants and garden-related products in the widest possible selection. For the first 20 years, we were mostly a brick-and-mortar garden shop with a loyal following of green thumbs who shared our passion. By 2005, we had outgrown our local market, so we closed shop and moved into our new permanent digs right here on the Web," White said.
The Growers Exchange offers some solid benefits for its ecommerce customers too. The size of their plants alone is enough to impress. Big, healthy herbs mean a better product in the end, and it can be difficult to beat the size of these plants at the local or online level. Because each plant is grown using totally natural processes by the staff members themselves, these healthy plants have a level of quality not found in many other places. Throw in their unique Grow More, Save More volume discount program, it becomes a combination that makes gardeners everywhere move online for their shopping needs. Join Us on FaceBook.
The Advice You Need Now
As popular as herb gardens have become over the past few years, though, new gardeners are increasingly less likely to join in on the hobby. Even there, The Growers Exchange is stepping in to fill the void. With a variety of videos, tips, and even a helpful blog for herb and annual plants alike, this site is the only how-to manual even novice green thumbs will ever need. Because the Spring 2010 Herb Collection is bigger than they've ever offered before, any shopper can find exactly the plant they need at the right price.
If herb gardening is on this year's to do list, The Growers Exchange is the only nursery to browse. Join Us on FaceBook.
The Growers Exchange is an online garden center specializing in herbs. This ecommerce giant is THE SOURCE for anyone interested in growing herbs. With over 25 years of experience in the market, each plant is grown on their farm and shipped fresh to your door. These top quality plants have been featured in several box office hits and the Martha Stewart Show; the nursery is located on an 800 acre farm in Charles City County, 25 miles east of Richmond along the shores of the historic James River. For more information, join us online at http://www.thegrowers-exchange.com
# # #