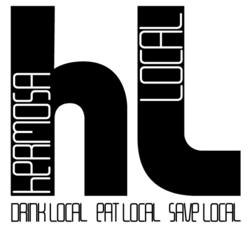 It's great to have a one stop shop for everything in the South Bay! The beach cities have needed this!" -Julia Drischler, Marketing Promotions at Sharkeez Hermosa Beach
Hermosa Beach, CA (PRWEB) May 10, 2012
HermosaLocal.com is a local based website where locals in Hermosa Beach can find great happy hours and Local events daily. The website proves to be an innovative fresh way to bring community locals together for social fun and business networking. Don't be fooled by the name, one does not have to live in Hermosa Beach to become a Hermosa Local. Hermosa Local is for anyone in the South Bay area. Hermosa Beach is always a good time and it's one of the South Bay's greatest playgrounds. The HL team wants to unite all of the locals in the South Bay. Whether one lives in the South Bay for years or are a transplant and moved here for a job or the weather, know that there is nothing like this in the South bay right now.
Look at New Years Eve last year. If one lived in the South Bay and didn't make up their mind on where to go until two days before, and even then one probably just ended up at a random bar on the pier. Wishing there was a company that can promote and energize a big enough event that everyone who was anyone was going. Well the dream came true with Hermosa Local! Hermosa Local wants to bring all of the fun loving Hermosa Locals together.
HermosaLocal.com is the place to market your business on a broad scale and reach out to the community. The company offers a variety of services from social media marketing to consulting to happy hour deals and social events. The HL team wants to support local businesses in Hermosa Beach and the South Bay area. Hermosa Local will feature local business deals offered specifically to HL members.
Although there are many deal/coupon sites, Hermosa Local is much more than just that. Yes, one can find great deals and save money on favorite places to dine and socialize, however the site takes consumers beyond to a new experience. Hermosa Local intends to offer more, having created a cutting edge way to reach out to the community to build and deliver marketing techniques by utilizing social media and creating the Hermosa Local brand to help businesses.
With years of experience in the marketing and nightlife industry, the HL team is made up of 90% South Bay born and raised locals. Hermosa Local is a young company made by locals for locals. The company has managed to build media connections that span multiple industries and markets with an incredible team of outgoing locals. With this kind of force Hermosa Local is an industry leader and soon to become a household name. Hermosa Local is an energetic team of locals that want to unite the community and have a great time doing it.
Many people love happy hours and getting great deals and Hermosa Local has created a way for anyone who lives locally to make the most out of their experience. Whether a person is looking to have a night out with friends, enjoy a great happy hour or just get involved in the community and meet new people, Hermosa Local is the solution.
Though the website is online and getting a whole lot of buzz it isn't even fully functional yet! The official website Launch will be on May 23th and you better believe the HL team will be out and about all Memorial Day weekend promoting their huge launch party on Thursday May 29th at 9 p.m. at American Junkie. Stay tuned on what this Team of locals has to offer. They are trend setters and this is one trend you will want to be a part of!