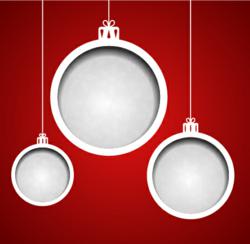 (PRWEB UK) 7 December 2012
City and Country would like to wish the new owners of their Hertford apartments a magical memorable Christmas as they settle into the majestic building that the award winning developers finished only this year. The building provides the perfect base for the festive season as it is steeped in royal history and welcomes snow as its sixty six acres of gardens transform into a winter wonderland.
The Balls Park Mansion House and gardens are so impressive that they have often been used for filming period dramas and Hollywood films. Just a few of these include "Young Victoria", Amazing Grace", "The Golden Compass", "Foyle's War", "The Inspector Linley Mysteries." and "Bleak House."
Now with the launch of these one, two and three bed apartments residents can become part of the history and live the enviable lifestyle from this striking setting. City and Country have won many prestigious awards that recognise their ability to provide contemporary living spaces whilst being sympathetic to the original design features.
In the Mansion House alone City and Country have work with the 19th century marble vestibule, the seventeenth century wood panelling, the intricate cornice and plaster work by Sir Richard Lorimar and the eighteenth century ironwork of the gates and the balconies. Along with this they have also ensured new home owners benefit from the sash windows, the original fireplaces and the heavy solid oak seventeenth century doors.
These features combine to make the perfect mystical backdrop for the festivities as every fairy light enhances a period in the past whilst greenery indoors brings the landscaped gardens in.
END
About City & Country
City & Country is a family-owned business which specialises in restoring and converting historic properties into unique dwellings of exceptional quality and character. With over 50 years in business we have developed the expertise and cultivated the imagination needed to create homes that fit sensitively with the important heritage and ecological aspects of complex and difficult sites.
Contacts
Bentfield Place, Bentfield Road, Stansted, Essex, CM24 8HL
T: 01279 817882
F: 01279 817883
General: info(at)cityandcountry(dot)co(dot)uk
Residential: residential(at)cityandcountry(dot)co(dot)uk
Commercial: commercial(at)cityandcountry(dot)co(dot)uk
Sales: sales(at)cityandcountry(dot)co(dot)uk
Customer Care: customercare(at)cityandcountry(dot)co(dot)uk
Investments: investments(at)cityandcountry(dot)co(dot)uk
Careers: careers(at)cityandcountry(dot)co(dot)uk
Filming: filming(at)cityandcountry(dot)co(dot)uk