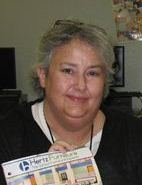 We are preparing to embark on a four- year partnership with Hertz to furnish all of our schools through 2017.
Houston, TX (PRWEB) May 22, 2013
Hertz Furniture, the premier school and office furniture supplier, has announced the winner of its recent 'We Are Teachers' $10,000 Classroom Makeover Contest. The grand prize goes to special education teacher Selena Stair of Texas, whose name was picked at random from among thousands of entrants. As part of her $10,000 classroom prize package, Ms. Stair will be able to choose from a wide selection of student desks and chairs by Academia Furniture, teacher desks and chairs by OFM, whiteboards by Aarco, and classroom storage by Sandusky Lee.
"I am thrilled to have won this contest!", says Ms. Stair. "Thanks to Hertz Furniture, AARCO, Academia Furniture, OFM and Sandusky Lee, my inclusion office/classroom will no longer be a ramshackle collection of castoff furniture that makes it a challenge to do our work. My team and I are so excited that will be able to set up the room to serve our team's and student's needs."
This latest contest follows on the heels of other Hertz Furniture promotions and offerings which make it easy for schools to be fully equipped with top-grade furniture at prices they can afford. A 3rd generation family-owned business boasting 46 years of success in the industry, Hertz Furniture prides itself on exceptional customer service. With regional offices in California, Florida, New Jersey, New York and Texas, their local reps understand the unique needs of the districts they serve and are very accessible before, during and after a project. Hertz Furniture also has many national and local purchasing contracts available to its customers, enabling them to save time and money wherever they are in the country.
Included in the prize is a comprehensive interior design and layout plan from the Hertz Design Team, to ensure that Ms. Stair and her students take full advantage of their space and new furniture. These design services are available free of charge to all Hertz Furniture customers. Ms. Stair's classroom furniture, and virtually everything Hertz Furniture sells, will be covered by their famous complimentary 25-Year and Limited Lifetime Warranties. Schools and others know that Hertz Furniture never requires a deposit before starting a project.
Here's what a nearby client in Texas recently had to say about Hertz Furniture. "We are so incredibly happy with the work that Hertz has done for us that we are preparing to embark on a four- year partnership with Hertz to furnish all of our schools through 2017," says Ellliott Nguyen, Director of Logistics for Idea Public Schools in Weslaco, TX. "Given the level of service, attention to detail, willingness to rise to the challenge, and quality of the products they sell, I have absolutely no reservation in recommending Hertz Furniture Systems to other clients."
About Hertz Furniture:
For over 45 years Hertz Furniture has supplied schools, religious institutions, businesses and government offices with top quality commercial furniture and superior customer service. Speedy Quotes, Quick Ship products, a wide selection of Eco-Friendly furniture, a free Project Planning and Design service and the best warranties in the industry are just a few of the ways that Hertz Furniture provides added value to its customers. For additional information on Hertz Furniture and its extensive line of products, please visit Hertz Furniture, speak to a furniture specialist at 888-802-6549, or send an email to jonathanyunger(at)hertzfurniture(dot)com.