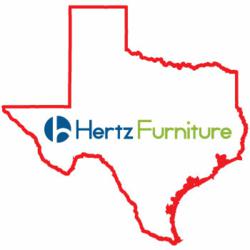 While we've been doing business in Texas for nearly half a century, this expansion is really exciting for us!
Houston, TX (PRWEB) January 30, 2013
Hertz Furniture, the premier national school and office furniture supplier, has expanded its presence in Texas with a regional office in Houston and branch offices in Dallas, Austin, and McAllen. Having served Texas charter schools and public schools for many years, Hertz Furniture is now only a phone call away, with a hands-on team of relationship and project managers led by Texas VP of Client Relationships, Daniel Goldfine.
The expansion is fueled by Hertz Furniture's understanding of the requirements of the Texas school environment and its dedication to meeting the needs of the local educational community. A full-service furniture dealer specializing in Pre-K through Grade 12 school furniture, Hertz offers a complete range of premiuim-quality campus furnishings, with industry-leading 25-Year and Lifetime Warranty, at guaranteed lowest pricing.
The Texas team also works closely with the Hertz Design Center (HDC), its dedicated in-house design and installation management team, helping schools get the most out of their budget and space. The HDC has helped several schools in Texas, including Belton HS, New Frontiers Charter Schools, Uplift Prep and Idea Public Charter Schools, with campus-wide implementations of furniture projects.
Hertz Furniture has a wide variety of wheelchair accessible tables, including desks and computer and lab stations, enabling those with physical challenges to work and study on equal footing. For flexible classroom layouts, Hertz Furniture offers contemporary classroom configurations with versatile furniture such as Petal Desks and Cantilevel Classroom Chairs, to facilitate independent student learning and collaborative group work
Stephanie Habern, the director of the Spanish Grove Academy in San Antonio Texas had the following to say about her experience with Hertz Furniture: "I recently had the pleasure of furnishing a complete new school through Hertz. I just sent the room dimensions and what I wanted to include, and Hertz designed the entire library. I will certainly buy from Hertz again as we grow and expand and would be happy to provide a reference."
Also excited about the expansion is Hertz Furniture's former Houston area rep and now Texas team leader Daniel Goldfine. "I've lived in south Texas since 1985 and I know how important local relationships and service are to the educational community", said Daniel. "While we've been doing business in Texas for nearly half a century, this expansion is really exciting for us! Ruben Garza in McAllen, Marilyn Davis in Austin, Gabriel Schwartz in Dallas, and Ivan Messinger in Houston - all consumate, experienced professionals dedicated to their territories."
For additional information, please contact Daniel Goldfine directly at 713-557-8181or daniel(at)HertzFurniture(dot)com.
About Hertz Furniture:
For over 45 years Hertz Furniture has supplied schools, religious institutions, businesses and government offices with top quality commercial furniture and superior customer service. Speedy Quotes, Quick Ship products, a wide selection of Eco-Friendly furniture, a complimentary Project Planning and Design service and the best warranties in the industry are just a few of the ways that Hertz Furniture provides added value to its customers. For additional information on Hertz Furniture and its extensive line of products, please visit Hertz Furniture, speak to a furniture specialist at 888-802-6549, or send an email to jonathanyunger(at)hertzfurniture(dot)com.