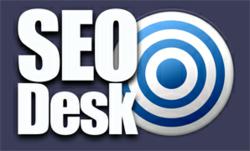 Crawley (PRWEB UK) 9 April 2013
It may have taken a long time coming but it appears that spring is finally on its way. It is only natural that many people will have an air of caution about looking forward to an improvement in the weather and temperature but things do appear to be getting better. It is about time because if spring didn't arrive, there wouldn't be an opportunity to carry out spring cleaning. This time of year lends itself perfectly to freshening up a home or property and creating a new and optimistic style for the rest of the year to come.
Lighter nights and warmer days do a lot to put people in a good mood and feeling fresh and fragrant is a big part of this time of the year. When flowers start to bloom, people's ideas may turn to romance or the optimism of a new start and this is a great way to boost the spirits. Buying fresh flowers for the home or office can be expensive though and there is often a lot of caring and tending for flowers to consider too. Not everyone is cut out for taking care of plants but anyone lacking in green fingers can still add a touch of freshness to their home or property.
Create a better atmosphere at home
Home fragrance options provide the perfect way for people to brighten up a home and to create a more pleasing atmosphere. Whether there is a need to create a welcoming style for guests or just to create a new style and confidence in a property, the range of reed diffusers can provide a fragrant solution for all tastes and demands.
There is a growing understanding of aromatherapy and of the positive influence that certain smells can have on people. Whether a certain smell is associated with fond memories or there is a perky influence, having a clean and fresh smelling room is something that helps to cheer people up. There is also the added safety element that comes from using reed diffusers.
Scented candles have long been a home fragrance option for home owners but there is a danger element associated with candles. If they are left unattended they can cause danger and there is a need make sure that candles are properly blown out before leaving the house or going to bed. With reed diffusers, there are no issues or concerns at all, providing great peace of mind for everyone at home.
Whether the fragrant is the bright and sharp smell of citrus or soft and luxurious like lavender or vanilla, there is a genuine opportunity for people to create a brand new style and atmosphere around them. With spring time being the season when flowers bloom and the lighter nights arrive, being able to relax in comfort at home is definitely one of the perks of this time of year. With the right atmosphere and fragrance, any home or room can be transformed into an oasis of calm and serenity.