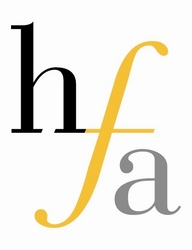 The Ogilvy Awards' primary goal is to improve the advertising industry so that it provides for more effective marketing communications
Akron, Ohio (Vocus) October 23, 2008
Akron-based hfa (Hitchcock Fleming & Associates Inc.), along with McCann Erickson New York, MPG, Millward Brown, Pieros Research Consultancy and Sensory Logic, was honored with a silver ARF David Ogilvy Award for its work on The Goodyear Tire & Rubber Company's Get there® campaign.
The goal of the distinctive campaign, which launched in 2007, was to define a unique position, convey tire industry leadership and engage consumers. This was accomplished through emphasizing Goodyear's relevant technologies which help consumers get to their destinations. After extensive research by Millward Brown and other agencies, hfa and McCann Erickson New York created marketing elements focusing heavily on the well-recognized Goodyear blimp.
"The Ogilvy Awards' primary goal is to improve the advertising industry so that it provides for more effective marketing communications," said Keith Busch, hfa's vice president of client services and business development. "Working with Goodyear and its other agencies that hold themselves to these effective marketing communications standards is a reward every day. Being a part of this Ogilvy Award further accents that reward."
About the ARF David Ogilvy Awards
Named after advertising legend David Ogilvy, the ARF David Ogilvy Awards annually celebrate the spirited advocacy of research in making good advertising better. The ARF Ogilvy Awards honor advertising research initiatives that are instrumental in developing outstanding marketing and advertising campaigns and achieve marketplace success. The criteria for the awards are based upon the application of research in four creative marketing elements: strategy development, creative development and refinement, the direction of media exposure and demonstration of marketplace effectiveness.
About hfa
hfa (Hitchcock Fleming & Associates Inc.) is a full-service marketing communications agency specializing in retail, consumer, industrial, government, building products and business-to-business clients. Established in 1940, hfa's clients include The Goodyear Tire & Rubber Company, one of the world's largest tire companies; Carter Lumber and its more than 200 stores; Tremco, North America's premier provider of comprehensive facility management solutions; KraftMaid, one of the nation's largest cabinetry manufacturers; Therma-Tru®, America's leading brand of fiberglass entry doors; and the City of Akron, Ohio. hfa's expertise encompasses branding, research, strategic planning, public relations and media. Whether working in print, broadcast or Web formats via The Buzzwerks™ interactive division, hfa cuts through communications clutter to make a client's message resonate. To learn more, please visit http://www.teamhfa.com and http://www.thebuzzwerks.com.
Media Contacts:
Hitchcock Fleming & Associates Inc.
Jack DeLeo, President/CEO
330.376.2111 Ext. 3306
jdeleo @ teamhfa.com
Katie Greenwald, Assistant Account Manager/PR 330.376.2111 Ext. 3399
kgreenwald @ teamhfa.com
# # #