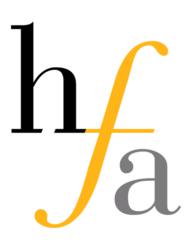 We are multi-channel and home-improvement marketing experts steeped in knowledge of the DIYer and pro and in working with wholesalers, distributors, dealers and stores. hfa is delighted to market these Bonsal American premier brands.
Akron, OH (Vocus/PRWEB) March 23, 2011
Hitchcock Fleming & Associates Inc. (hfa) has been selected by Bonsal American to provide marketing and communications for the SAKRETE®, ProSpec®, GemSeal® and Amerimix brands. Bonsal American is an Oldcastle® company. Oldcastle is the largest manufacturer of building products in North America.
hfa is developing a national public relations program that will include outreach to consumer and trade press and promotional activities for SAKRETE's 75th anniversary. The marketing firm is also developing a fully integrated strategic media plan.
At the 2011 World of Concrete (WOC) Show in Las Vegas, hfa produced press kits for SAKRETE, ProSpec and Amerimix, conducted press outreach and helped launch SAKRETE's 75th anniversary. hfa supported the GemSeal brand at the 2011 National Pavement Expo in Nashville, Tenn., with a press kit and media relations.
"Residential remodeling is projected to grow exponentially in 20111 from the past four years. We believe hfa is the best marketing agency to help us improve our penetration in the do-it-yourselfer (DIYer) market for SAKRETE and with contractors for our other leading brands," said Eric Peterson, director of marketing for Bonsal American.
"We are multi-channel and home-improvement marketing experts steeped in knowledge of the DIYer and pro and in working with wholesalers, distributors, dealers and stores," said Jack DeLeo, hfa chairman/CEO. "hfa is delighted to market these Bonsal American premier brands."
The SAKRETE brand is the largest of the four brands. SAKRETE products are available at home centers, independent retailers and building material suppliers across North America.
About SAKRETE, ProSpec, Amerimix, GemSeal
SAKRETE North America was founded in 1936 as North America's original dry cement mix brand and
celebrates its 75th anniversary in 2011. SAKRETE North America is one of the largest suppliers and producers of packaged building materials in the United States and Canada. The SAKRETE brand is owned and managed by Bonsal American Inc., an Oldcastle company. Bonsal American is headquartered in Charlotte, N.C. For additional information about SAKRETE®, call 1.800.738.1621 or visit http://www.sakrete.com.
ProSpec provides architects, engineers, and commercial and residential construction contractors with the finest in professionally specified concrete construction, restoration and repair products, and tile and stone installation products and systems. The ProSpec brand is a registered trademark of Bonsal American Inc., an Oldcastle company. Additional information is available by calling 1.800.738.1621 or online at http://www.prospec.com.
Amerimix manufactures and delivers high-quality preblended mortars, grouts, stuccos and specialty cements to meet the needs of masonry, stucco and general contractors, serving the commercial, industrial, institutional and residential markets throughout the United States. Amerimix products are sold direct to contractors and through distributors by an experienced sales team. Amerimix is a registered trademark of Bonsal American, an Oldcastle company, a leading manufacturer of packaged building materials and asphalt maintenance products. To locate Amerimix products in your area or to schedule silo and bulk bag delivery, contact Amerimix customer service at 1.888.313.0755 or visit http://www.amerimix.com.
GemSeal's pavement sealers, additives, primers, traffic-marking paints, crack sealants and patching products were perfected over more than 50 years of manufacturing and testing experience. Proprietary processes, industry-leading quality-control programs and ongoing research and development make GemSeal a leader in the sealer industry. A part of Oldcastle, GemSeal has nine regional manufacturing and customer service locations in the United States in Atlanta, Baltimore, Boston, Chicago, Dallas, Detroit, Greensboro, N.C., Memphis, Tenn., and Tampa, Fla. For more information, visit http://www.gemseal.net.
About Bonsal American
Bonsal American's brands and product lines are the choice of leading architects, engineers, contractors and professional builders in commercial and residential construction. Bonsal American is organized around four core business units: packaged concrete and related products under its SAKRETE brand; construction products under its ProSpec brand; pavement maintenance under its GemSeal brands; and masonry products under its Amerimix brand. The company has 36 plant locations and a 150-truck fleet to help ensure its products are readily available for projects through a network of distributors.
About Oldcastle
Oldcastle is North America's largest building products manufacturer. Oldcastle Inc. is the North American arm of CRH, plc (NYSE: CRH), one of the world's leading building products and materials companies and based in Dublin, Ireland. Oldcastle operations include more than 1,900 locations in 50 states and four Canadian provinces. Oldcastle has 40,000 employees. Oldcastle is comprised of six product groups – Oldcastle Materials, Oldcastle Architectural, Oldcastle Precast, Oldcastle BuildingEnvelope™, Oldcastle Distribution and Oldcastle Construction Accessories – each is the market leader in its industry.
About hfa
hfa (Hitchcock Fleming & Associates Inc.) is a full-service marketing communications agency specializing in wildly creative solutions firmly grounded in sound strategic insights. Its fresh thinking has driven eye-opening consumer and business-to-business campaigns for retail, industrial, automotive, medical, travel, building product and government clients. Among its clients are The Goodyear Tire & Rubber Company, one of the world's largest and most successful tire companies; Glidden™ Paint, a brand that's been defining the consumer paint market since its introduction of the first latex paint; KraftMaid®, a top cabinetry manufacturer; Choice Hotels International®, a globally successful lodging company; LIQUID NAILS® Adhesive, a leading manufacturer of construction adhesives since 1962; and Akron General, one of Northeast Ohio's leading healthcare systems. hfa's areas of expertise encompass branding, research, strategic planning, interactive solutions, social media marketing, public relations and media. To learn more, please visit http://www.teamhfa.com.
(1)From the Leading Indicator of Remodeling Activity (LIRA) that is issued by the Remodeling Futures Program at the Joint Center for Housing Studies of Harvard University.
Media Contacts:
Bonsal American, an Oldcastle company
Eric Peterson
Director of Marketing
704.529.4251
Eric(dot)Peterson(at)oldcastleapg(dot)com
Hitchcock Fleming & Associates Inc.
Jack DeLeo, Chairman/CEO, Ext. 6906
jdeleo(at)teamhfa(dot)com
Nick Betro, President/Chief Creative Officer, Ext. 6913
nbetro(at)teamhfa(dot)com
Pat Kunklier, Director/Public Relations, Ext. 6963
pkunklier(at)teamhfa(dot)com
330.376.2111
###