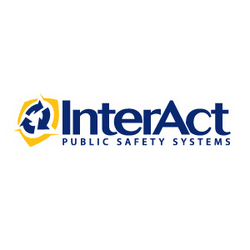 InterAct is pleased to be offered through the HGACBuy cooperative purchasing program
Winston Salem, NC (PRWEB) August 14, 2007
InterAct Public Safety Systems, a leading provider of safety and security software used by local, state, national and international government agencies, is now available for purchase through the HGACBuy cooperative purchasing program. Following a competitive request for proposal (RFP) process, the HGACBuy cooperative purchasing program makes systems from InterAct available for purchase in Texas and 26 other states without each local government having to conduct the RFP process themselves.
HGACBuy establishes procedures for purchase that are used by other local governments. Essentially the program expedites the process of purchasing equipment and services as many roadblocks and red-tape are eliminated. The program sets prerequisites for companies that participate through the RFP process and are awarded a contract; therefore, when a purchaser is interested in a service they already know that the company in the program is compliant with the appropriate procedures. The contract offers products such as, 9-1-1 systems, law enforcement equipment and video surveillance.
"InterAct is pleased to be offered through the HGACBuy cooperative purchasing program," said Ron Helterbrand, account manager at InterAct Public Safety Systems. "By being available on this contract, we are able to expedite the bidding process and help agencies get the systems they need faster to better protect their community. We are extremely happy to be able to offer the convenience of the HGACBuy program to potential customers."
About InterAct Public Safety Systems
Since 1975, InterAct Public Safety Systems has been Making Connections for Life™ providing both stand-alone and fully integrated mission-critical public safety and homeland security systems and products. As the pioneers of the first three-screen E911 system 20 years ago, our passion for innovation is leading the way to Next Generation telephony, dispatch, records management, and mobile data systems. We're extending the definition of public safety with unique applications like intelligent digital video surveillance, alert notification, and crisis management systems. InterAct is a one-stop shop and sole point of contact for everything from individual applications to large-scale custom system development. InterAct makes it possible for first responders from private, state, local and national agencies to decrease response times and increase their effectiveness in the communities they serve. Learn more at http://www.interact911.com or by calling 1-800-768-3911.
# # #