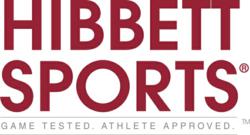 "The vast majority of consumers are now using mobile devices to search and shop for products," said Joy McCord, vice president of marketing at Hibbett Sporting Goods.
Mobile, Ala. (PRWEB) April 16, 2013
Hibbett Sporting Goods Inc., based in Birmingham, Ala., announced today the launch of their new mobile website and "Get Your Thumb in the Game" campaign. On the new site, customers will have the ability to browse products, redeem coupons and manage their MVP Rewards account.
"The vast majority of consumers are now using mobile devices to search and shop for products," said Joy McCord, vice president of marketing at Hibbett Sporting Goods. "Soon to be located in 30 states, our network of 850 stores gives us a great presence at the local level, and trends suggest a very strong tie between mobile usage and local shopping. Our objective is for the mobile experience to compliment the in-store experience, and this site is built to ensure just that."
The new Hibbett mobile site and accompanying campaign, designed by Mobile, Ala.-based Red Square Agency, encourages customers to "Get your thumb in the Game" by introducing a number of fun-loving "athlete-inspired" thumb characters. The characters are representative of a football, basketball, baseball, soccer, and softball player.
"It's gratifying to have a role in both the digital product and its promotion," said Rich Sullivan, CEO and executive creative director of Red Square Agency. "Our partners at Hibbett have allowed us to have fun on both sides. For the campaign, we thought 'since people are going to be using their thumbs a lot on the new mobile site, let's give an athletic identity to the thumb as a clever introduction.'"
Customers interested in visiting the new mobile website can do so by visiting hibbett.com on their mobile device. The website is friendly to devices using both the iOS and Android operating systems.
ABOUT HIBBETT SPORTING GOODS INC.
HIBBETT SPORTING GOODS INC. is one of the fastest growing sporting goods chains in the country. Based in Birmingham,Ala., Hibbett Sporting Goods has a simple philosophy: it's all about the customer. Though we've grown to over 800 stores in 26 states, we've never lost sight of our roots as a neighborhood sporting goods store. Beginning at the local store level, Hibbett carefully chooses a selection of sporting goods designed to meet the needs of the cities and towns where our stores are located. We strive to make each store about you, the customer, and your needs, offering the highest quality name brands at very competitive prices. Then we separate ourselves from the competition with our excellent customer service, training every associate to equip them with exceptional product knowledge that helps them serve you better. Visit us at hibbett.com.
ABOUT RED SQUARE AGENCY
RED SQUARE AGENCY is an independent, full-service creative advertising and public relations agency headquartered in Mobile, Ala. The agency and its work have been profiled in The Wall Street Journal, CNBC, AdWeek, Advertising Age, PRWeek, The Dallas Morning News, The LA Times, Financial Advertising Review, Healthcare Marketing Advisor, Restaurant Business and Nation's Restaurant News. Founded in 1977, the agency is a member of the American Association of Advertising Agencies and the Public Relations Society of America. Visit us at redsquareagency.com.