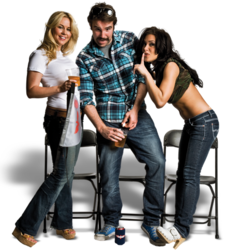 (PRWEB) June 27, 2013
Whether heading to Coachella or Lollapalooza this year, the creators of the hidden alcohol flask know that summer concert season is heating up across the country and people are gearing up to get out and listen to some live music. For a limited time only, Freedom Flask is encouraging their fans to use the promo code "isupportfreedom" to save 10% on any Freedom Flask order online.
The Freedom Flask team wants to encourage concert or festival goers to stock up before hand with their hidden alcohol flask to save themselves the money they spend on booze or even the inconvenience of giving up a sweet spot at the front row of a concert just to go get another round of drinks.
"We want more people to go out and enjoy the amazing music scenes throughout the country and support the many incredible artists out there. We just want to help ease the money burden on folks, so they can get out there and experience their favorite bands," Guy Davidson, CEO.
The Freedom Flask holds up to 32 ounces of any beverage, and is easy to conceal since it slips right on under clothes. The leak-proof material prevents any spillage, which is especially perfect for festival lovers who dance and jump around to the live music.
Their patented design uses gravity to funnel booze directly into the leak-proof nozzle to ensure easy and convenient access until every drop has been consumed and the flask is empty.
Please drink responsibly. Alcoholic beverages are intended only for those of legal purchase age.
About Freedom Flask:
Founded in 2010 by college students in need of a better way to conceal alcohol in transit without incident, Freedom Flask products are proudly made in the United States of America and available for shipping nationwide. To watch the Freedom Flask in action or for additional information, please visit http://www.freedomflask.com.