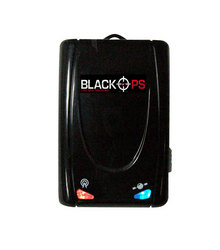 We decided to send a clear message by offering GPS Trackers to those who wouldn't normally be able to afford them.
Tucson, AZ (PRWEB) November 29, 2010
SpyGadgets LLC, an industry leader in covert GPS Tracking technology is known in law enforcement circles as the place to go when difficult situations require extraordinary electronic equipment. From tracking the man who floated across three states in a lawn chair powered by helium balloons to the FBI's most wanted, SpyGadgets has tracked virtually everything. This Christmas season they are deploying the BlackStar GPS Tracker to Churches with nativity scenes across the Southern Arizona region and beyond.
As far back as nativity scenes and Christmas decorations have existed there have been problems with theft. Thieves or vandals who steal popular decorations like Santa and Baby Jesus target hundreds of churches and homes each year. During this hard economic time a theft is felt more by those with limited resources. What makes matters worse is trying to explain to a small child why someone would want to kidnap Baby Jesus. SpyGadgets in association with BlackOps Real Time GPS Tracking aim to help in the prevention and recovery of stolen ornamental assets.
"Why anyone would want to steal a public display of something people hold very sacred is a question I've tried to answer repeatedly. Instead of sitting idly by we decided to send a clear message by offering GPS Trackers to those who wouldn't normally be able to afford them," said Wade Fisher, spokesperson for SpyGadgets LLC. "As an additional deterrent we are also deploying hidden cameras to a few locations in hopes of capturing a thief on video. We'll be sure to post any video to YouTube!" he added.
Other GPS retailers have offered similar devices in the past but those being offered by SpyGadgets and BlackOps GPS Tracking differ in that instant alerts will be sent via e-mail or text message to a designated individual or group should a decoration be removed from the property. Normally, GPS tracking devices would require constant monitoring to be effective. "With Geo Fence technology users are able to sleep well at night knowing that should their asset get stolen the window between the theft and recovery is drastically reduced," says Fisher.
About GPS Tracking
A real time GPS Tracker is a device slightly smaller than a cell phone that can be placed in anything from a shoe to a cruise ship. A GPS signal is acquired from satellites in space and the unit's location is calculated and transmitted back to a computer server. The end user simply logs into the server to view the location of the tracker in real time. GPS Tracking Devices are used to track and locate assets worldwide. A GPS Tracker logger differs in that it stores GPS coordinates for later retrieval.
Churches or non-profits wanting to participate in the GPS Tracking and Hidden Cameras promotion should log onto http://www.spygadgets.com/gps-tracking-offer.aspx.
# # #