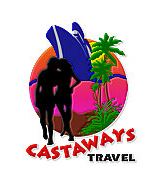 Castaways Travel has been taking groups to Hidden Beach Resort for 10 years. They roll out the red carpet for their customers. I can't wait to join them for the Naked Painting Party week!
Houston, Texas (PRWEB) June 15, 2013
Castaways Travel is hosting a week long, special group trip to Hidden Beach Resort, "You as a Work of Art" for their clients August 11-18th centered around the Naked Painting Party. Enjoy the tropics, nude body painting and take advantage of 25% discounts on luxury room packages.
Hidden Beach, a 42 oceanfront suite resort, is a favorite Castaways Travel destination in the Mexican Caribbean. Castaways Travel has been the leading travel expert for Hidden Beach Resort for ten years and participated in the original design and concept for the resort.
Hidden Beach Resort Au Natural is for adult singles and couples. It is a true nudist resort as nudity is acceptable anywhere within the resort. This includes suites, common areas, the swimming pool, the beach, sports bar, disco and fine dining restaurants. Most guests enjoy the daytime nude sunbathing around the pool and beach and dress for dinner, dancing and themed parties.
Castaways Travel is known for its signature, concierge group trips which include arranging best available pricing on all-inclusive room packages, special activities and transportation arrangements from the Cancun airport. Each traveler is met at the resort by seasoned host couples to welcome you, tour the resort, keep you informed about events throughout the week, and help organize group tours offsite like snorkeling, shopping trips into Cancun, Tulum or to Playa del Carmen for night life and more.
The Castaways Travel August 11-18th "You as a Work of Art" week, includes the added benefit of up to a 25% discount on all-inclusive room packages for the dates of the Naked Painting Party (August 15-18) while rooms are available. Remaining four nights, best rates available for our group.