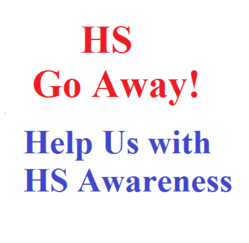 (PRWEB) June 04, 2013
Hidradenitis Suppurativa (HS) is a skin condition that features lumps under the skin. It is also known as acne inversa. It is most commonly found in places where skin rubs together like the groin, between the buttocks, armpits, and under the breasts. It can also be found on other parts of the body including the legs, neck, scalp, and face. Lots of people are not informed about HS. This disease can adversely affect the life of a sufferer. CureforHidradenitis.com is now launched to raise awareness and to promote more understanding of Hidradenitis Suppurativa. This can lead to greater knowledge of the condition, and can bring better research for its treatment.
There is still little useful information about Hidradenitis Suppurativa. Its real cause is not yet determined, but a number of theories include:

Stress
Toxins
Androgens
Hormones
Genes
Auto-immune disease
Hidradenitis Suppurativa is a horrible disease. It greatly affects the lifestyle of a sufferer. Both the physical and mental well-being of a person are affected. Lots of HS sufferers have different degrees of depression. It can also bring problems with friends, family, work, and relationships.
The skin disease is often misdiagnosed for a number of years. Lots of people also go undiagnosed with HS. Only a few medical professionals and physicians can recognize the condition. Children and teenagers can also have Hidradenitis. It is also painful and can be a disfiguring disease.
Cureforhidradenitis.com aims to increase public knowledge of HS, including more information about symptoms, causes, severities, and treatments.
People can leave a comment on Cureforhidradenitis.com to show support.