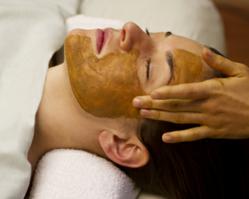 Miami, FL (PRWEB) June 03, 2013
The Escuela de Ayurveda de California has announced the international training program in Spanish (curso de Ayurveda) offered in the fall 2013. The programs include training in ayurvedic herbs (hierbas ayurveda), ayurvedic massage (curso masaje ayurveda) and ayurvedic practitioner training (entrenamiento profesional de ayurveda).
Ayurveda or "the Science of Life," is the healing science from India. It has been practiced for over 5 000 years by millions of individuals to assist the body in journeying back to optimal health. Ayurveda allows us to find the best ways to live a life of balance. It provides holistic understanding and healing to people on all levels: physically, emotionally, and spiritually.
Established in 1995, the Ayurvedic school is the longest running, State-approved college offering professional training programs for the study of Ayurvedic Medicine in the West. CCA offers a comprehensive curriculum, with three levels of programs leading to certification as a Clinical Ayurvedic Specialist (C.A.S.). The school offers a variety of shorter length workshops and seminars, and trains students to become Ayurvedic practitioners. The school also offers in Colombia the "Educador de Salud Ayurveda" program, a year-long training program.
For more information on the programs offered by the Escuela de Ayurveda de California please visit EscuelaAyurveda.com or call +1 530 616 8332.