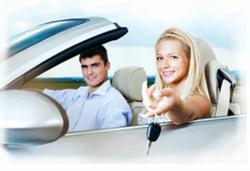 Greenville, SC (PRWEB) May 30, 2013
The process of applying for and receiving an auto loan is one that can be very difficult and strenuous in Canada. This is especially true when the applicant is held back by bad credit score or history, or other financial issues like bankruptcies. Unfortunately credit scores can be destroyed in a very short time period, while it takes a very long time and a lot of work to build them up successfully. Thankfully, there are companies like Car Loan Search that have the ability to provide 100% of their applicants with high quality auto loans, regardless of their credit score.
To apply today: https://carloansearch.ca/apply-now2/.
No matter what a person's credit score may be, anyone can get a high quality loan with low rates, high maximums, and no hidden fees from Car Loan Search. Their application process is unique in many ways, and its ability to get anyone a high quality loan is nothing less than incredible. All applications submitted at Car Loan Search are processed through a large database of the best auto lenders that specialize in bad credit. The lenders compete over each application, which means that each application is offered the highest quality loans, with low rates and no hidden fees.
Anyone in need of an auto loan, but struggling with bad credit should turn to Car Loan Search today, and learn for themselves how much this incredible company has to offer.
About Car Loan Search
http://carloansearch.ca/ is the #1 provider of national and local auto loans in Canada. Our approval process is fast! We understand that it can be embarrassing and frustrating to not be able to qualify for a car loan or student auto loan that would enable you to purchase the proper vehicle for you or your family. The approval process starts with the car lender. We provide people with the best auto lender network. Get approved for an auto loan fast! Drive your dream car home. Car Loans Search will never turn anyone down.