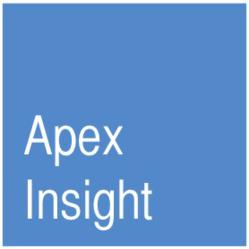 Lenders have been innovative in developing products to meet the specific needs of target customers. But they have also been fortunate to have key market trends favour them
(PRWEB UK) 5 November 2012
Market analysis and consulting firm, Apex Insight, has just published a new report on the market for high-cost credit in the UK. The work is based on interviews with market experts and extensive research into the sector. It quantifies the market size, identifies drivers of industry growth, profiles leading operators and sets out a forecast for future market direction.
This market, which encompasses payday loans, pawnbrokers and money shops, home credit (or doorstep lending) and rent-to-buy (hire purchase) retail, has doubled in size in the four years since the onset of the credit crunch in 2008 to reach a total value in excess of £3.5bn.
These forms of lending are frequently in the news with lenders often criticised for charging very high rates of interest to low-income consumers but also praised for offering credit to those who are unable to obtain it from other legitimate sources, giving them a better alternative to unlicensed loan sharks. Rates can be high with headline APRs ranging from around 30% for rent-to-buy to over 4000% for payday loans. Both the industry and, to an extent, borrowers themselves, tend to focus more on the £ cost to repay the credit than the APR, arguing that if a customer only wants to borrow money for a few days, an annual rate is a somewhat abstract concept.
As lenders emphasise, there are several reasons why it does cost them more to offer these forms of credit. Firstly, fixed lending costs are high compared to conventional lending. This is because the amounts borrowed tend to be smaller while the repayment periods are shorter – sometimes just a few days. Also lenders offer high customer service levels with application processes designed to be simple and user-friendly with lending decisions and payment of funds made quickly or even instantly. Furthermore, the sub-prime customer segment means that arrears and delinquency rates are inevitably higher.
If these loans are so expensive, why has the market grown so quickly? Frank Proud, director of Apex Insight, says: "Our research confirms that lenders have been innovative in developing products tailored to meet the specific needs of their target customers. But they have also been fortunate in having had several key market trends and factors favour them in recent years. These include a big increase in the number of customers under financial stress, a retreat by the mainstream banks from serving these customers, a rise in the gold price which has supported the roll-out of pawnbroker / money store chains and the 'light touch' UK regulatory regime which offers a more benign environment for these products than is found in other major Western economies, even the US."
This is helps to explain why such a high proportion of the leading players in the UK market are American companies. These include Dollar Financial Group, which operates The Money Shop chain and the Payday UK and Payday Express loan providers; Cash America International (QuickQuid); Axcess Financial (Cash Generator, Cheque Centres and The Loan Store) and EZCorp (Cash Converters and Albermarle & Bond). They compete with UK-based operators such as Wonga, the start-up which has driven the growth of online payday lending; Provident, the leading doorstep lender; H&T, the national pawnbroker chain listed on AIM and Caversham, which operates the fast-growing BrightHouse rent-to-buy chain.
Can the industry continue to grow as fast as it has done to double in size again over the next four years? Proud adds: "This will depend to a large extent on how favourable the four key market trends continue to be. Our high-cost credit market forecast is based on our assessments of the specific risks and uncertainties of each, formed through interviews with market experts and extensive research."
The full market report: "High-cost credit: UK market profile and forecasts", as well as individual market reports on the specific products, are available from http://www.apex-insight.com/research
Notes for editors
Apex Insight is an independent provider of research, analysis and advice covering business and financial services markets in the UK and Europe. It publishes insightful market reports and supports managers, investors and advisers in making better business decisions.