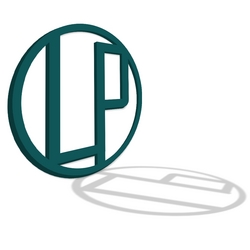 Dulles, VA (PRWEB) July 13, 2009
Northern Virginia-based 'new-media' marketing agency Lazer Promotions is set to launch this week. They deliver 'offline' business owners the opportunity to leverage unique marketing technologies, such as mobile and email marketing, in order to create and increase brand exposure. To celebrate this launch, they are offering significant discounts on all their solutions.
Working with businesses of all sizes across industry sectors, Lazer Promotions combines technical expertise with a background in online marketing to generate fresh sales leads and aid businesses looking for results online. All their programs are customized exclusively for each business and are designed to be completely hands-off to their clients.
Warren Miller, the Lead Marketing Consultant for Lazer Promotions believes the opportunities in mobile and email marketing present business owners with the chance to get ahead of the competition. He says that, during these recessionary times, it's important to attempt to build profitability for the longer term by turning today's shoppers into tomorrow's buyers.
"Mobile and email marketing presents a huge leap forward for businesses looking to secure more clients. Now, even the smallest of businesses can reach targeted individuals in a way that is unobtrusive but particularly powerful when it comes to converting prospects into buyers. With our help, any business can benefit from the tremendous growth of new-media marketing channels.
"Working with businesses of all shapes and sizes, we offer a range of services designed to help businesses bolster their sales and shore up finances during what is otherwise a difficult time for business owners. With competition fierce and demand dwindling in certain sectors, investing in highly responsive marketing could be everything you need to increase your bottom line while your rivals continue to struggle."
Lazer Promotions also offers various types of website design and promotion packages, all designed to help business owners build their online identity, drive more traffic to their websites, and ultimately increase their sales.
About:
Lazer Promotions is a 'new-media' marketing agency, specializing in delivering innovative marketing solutions through new technologies. In addition to email and mobile marketing, Lazer Promotions also offers other marketing services designed to improve sales conversions from website traffic.
Lazer Promotions also offer affiliates the chance to earn recurring commissions (on referrals of monthly clients) for leads generated through their affiliate program, which is set to launch with the Lazer Promotions website.
###