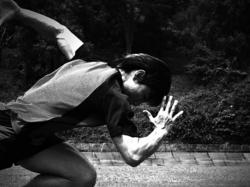 In this day and age the thing that holds most people back from exercising as much as they'd like to is time
(PRWEB UK) 15 February 2013
Currently the recommended amount of exercise per week is 150 minutes of aerobic exercise such as walking, swimming and cycling however over 2 hours of workouts can be difficult to squeeze in to a busy schedule. In fact, only about 5% of the population participate in the suggested amount of exercise each week so if you're short on time what else can be done to keep fit? Recent studies have shown that interval training can be just as effective as longer exercise plans. This is where 30 seconds of intense exercise is repeated 4-6 times alongside some more gentle exercise. This should last 30 minutes in total and it has been found that 3 sessions a week can be just as effective as 150 minutes of moderate activity.
Gymkit UK, a supplier of fitness equipment, support this theory as they strive to make exercise as accessible as possible to all individuals. They do so by providing commercial gym equipment for sale at affordable prices so that people can can enjoy exercise from the comfort of their own home. Pamela Game, Operations Manager for the company said, 'In this day and age the thing that holds most people back from exercising as much as they'd like to is time. If you work 9-5 5 days a week it can really difficult to find the time to exercise as well as looking after the children and walking the dog. It is therefore a really good idea to have some good quality gym equipment at home for an easy and convenient workout and of course there's no costly gym membership!'. Gymkit UK have now been selling gym equipment for over 10 years and the company owner, Howard Braband decided to start the business when he found himself in the same dilemma. "I wanted to have my own gym at home but the cheaper equipment was flimsy and unreliable. I therefore wanted to provide good quality gym equipment that didn't break the bank for like-minded people," said Howard.
Whilst providing commercial gym equipment such as cross trainers, treadmills, exercise bikes and rowing machines was the first aim of the company, they now also sell many other fitness associated apparatus. This includes Teeter inversion equipment which helps to deal with sport related injuries and back problems and has proved to be a very successful area of the business. Fitness equipment can be purchased via the company website as well as through eBay and Amazon. Gymkit UK as has it's very own showroom located in Whittlesey, Peterborough which customers are welcome to visit should they wish to try out equipment and seek advice before they buy. Once bought, the equipment comes with a 3 month warranty period and Gymkit UK's service engineers are on hand for installations and repairs.
If you are an individual or even a gym or health club looking to purchase commercial gym equipment, please visit the Gymkit UK website (http://www.gymkituk.com) or contact them on 0845 869 9298.
Reference Source: The Guardian