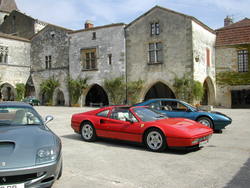 We found that a key barrier that prevents high net worth customers even looking for better value insurance or better cover is the prospect of sorting out all the paper work
(Vocus) April 30, 2009
Flux Private Clients, the VIP insurance service for people of high net worth or with no spare time, has launched a new service making it easier to switch insurance providers to get the best deal. There's no need to fill in tedious forms, no need to look up details, no need even to talk to the previous insurer – Flux does everything.
"We found that a key barrier that prevents high net worth customers even looking for better value insurance or better cover is the prospect of sorting out all the paper work," says Julie Carter of Flux. "They know they could get a better deal, they just can't face the hassle.
"That's why we launched Flux FreeForm. As the name suggests, we do all the donkey work, leaving the client free to get on with their busy lives. All they have to do is sign on the dotted line once it's all sorted. FreeForm is also very flexible – we can insure vehicles, properties and contents, all in one simple package, with one point of contact."
FreeForm is very competitive since Flux has access to over fifty different insurers and hundreds of different schemes. The company has developed specialist policies covering a huge variety of risks – so alongside standard motors and bikes it covers classics, kits and modifieds; while properties range from thatched cottages to crenellated castles.
Once a quote is agreed, all a customer needs to do is give Flux the name of their current insurer and permission to get their information. Flux then fills in all the forms and the job is done. Personnel who arrange the insurance will double-check the information, not only for any discrepancies or changes of circumstance but also to ensure that all further discounts or savings have been deducted from the cost.
While FreeForm makes things very easy for the customer, it means significantly more work for Flux, which is why it is currently only available for high value insurance policies. "Customers can use FreeForm for their vehicles or properties or both – they can also use it for multi-vehicle and multi-driver policies, if they want to insure members of a family to drive several cars or bikes," adds Julie.
Flux Private Clients is part of Adrian Flux Insurance Services. For information call 08700 772266, email household@adrianflux.co.uk or visit the website, http://www.adrianflux.co.uk, and click on the relevant button under the 'Home Insurance' section.
________________________________________
FreeForm from Flux PC – Apr-09
Press Enquiries:
TONI TURNER OR ALISON HAYNES AT THE PUBLICITY WORKS: (01263) 761000; Email: flux (at) publicityworks (dot) biz
JULIE CARTER AT THE ADRIAN FLUX INSURANCE GROUP: (08700) 772266
SEPARATIONS CHARGES: Offers can only be dealt with by fax (01263 761009) or email (seps (at) publicityworks (dot) biz). All offers are considered and we will contact you if the answer is 'Yes'. Otherwise the answer is, regrettably, 'No'.
###