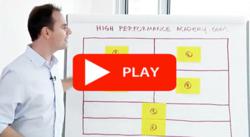 Phoenix, AZ (PRWEB) May 05, 2012
High Performance Academy by Brendon Burchard has been causing quite a stir in the industry. Burchard is releasing information that has typically only been reserved for high-performers and multi-millionaires. His first video reveals a unique framework that reveals 6 secrets of high performers.
Inside the first High Performance Academy video, Burchard reveals the exact same strategies that he himself used to go from frustrated and broke to earning $4.6 million in under 2 years.
The secret for Burchard was not only learning but understanding the very same psychology, productivity, persuasion secrets, physiology of the world's most accomplished people.
Daniels of the MayDayReport.com says, "the people who don't know and understand these principles are typically always drained, stressed and absolutely frustrated that they can't achieve more in their lives. However, when people get this stuff the can create extraordinary lives." That's what makes High Performance Academy so unique.
Check out the official high performance academy site here.