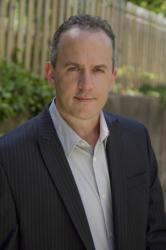 If organizations want to stay competitive and avoid replacement by online rivals, they need to learn and adopt social technologies for their internal and external audiences because the conversation is happening whether you're listening or not."
Washington, D.C. (PRWEB) February 14, 2013
Higher Logic President and Chief Social Strategist, Andy Steggles, will host an education workshop at the International Franchise Association's (IFA) Annual Convention with Computer Explorers Operations Director, Lori Wyndham and Link Staffing Services Vice President of Franchise Operations Michelle Bearden, CFE. The session entitled "Intranet/Extranet Social Innovation" is available to conference attendees on Monday, February 18 from 2:45 to 4:15 P.M. Andy is attending the conference to assist with the launch of FranSocial, powered by Higher Logic, for the IFA community.
Andy is the author of best seller "Social Networking for Non-Profits", published by ASAE - The Center for Association Leadership. The book focuses on how to increase engagement in a mobile and Web 2.0 world. He is also the President & Chief Social Strategist for Higher Logic, LLC, developers of Connected Community, a private collaboration platform that allows organizations to create online and mobile communities to engage, mentor and innovate. Prior to joining Higher Logic, Andy spent ten years serving as the Chief Information Officer at the Risk & Insurance Management Society, Inc. (RIMS) where he headed among other things, their social strategy initiatives.
"From time to time, new technologies completely rewrite the rules for how we do business," says Andy. "In the last several decades we have seen global changes resulting from general adoption of computers and the Internet. Now, social networking, specifically online collaboration, is once again transforming everything. If organizations want to stay competitive and avoid replacement by online rivals, they need to learn and adopt social technologies for their internal and external audiences (because the conversation is happening whether you're listening or not)."
Andy's IFA workshop session will address how franchisors benefit from listening to their internal audiences and can drive innovation and business success through improved collaboration with franchisees. While most franchises have an Intranet or Extranet that allows their franchisees to pull reports and view messages from the franchisor, some franchises are now building greater transparency into their communication channel by socializing their traditional internal networks and building franchisee intranet collaboration tools.
The session will cover:

Ways to recognize opportunities for franchise growth and increase the bottom line through improved collaboration.
Case study user stories that describe how to harness business intelligence opportunities derived by "listening" to private, social conversations.
A review of how franchisors (or their respective association) use private social channels as an agile disrupter which can save significant time on R&D, cut costs, and increase the number of franchisee units, ultimately increasing profitability.
Andy understands the power of collaboration as a business owner. Prior to joining Higher Logic, Andy's first experiments in using social media happened in 2004 and 2005, when he recognized how useful the Web could be in renting out vacation properties and launched Holiday Home Rental LLC, which grew to more than 20,000 rental properties and generated more than 150,000 pages of user-generated content.
"Andy's book is great for social media newbies and experts alike who work for nonprofits, but the book is great for ANY business. The case studies provide real-life instances of successful social media efforts. My book is dog-eared and full of sticky notes, though after about halfway through, I realized I could add a sticky note to almost every page offering practical, take-home tips. I ordered another copy of the book for my boss, as it should be required reading. I also had the pleasure of hearing Andy speak to a group of accounting society staff professionals, and his knowledge of the social media and mobile marketing realms is second-to-none." – Amazon.com Reviewer
ABOUT HIGHER LOGIC:
Higher Logic provides innovative professional social media and mobile applications for organizations worldwide that are seeking to create conversation, share knowledge and build community. Our premier offering, The Connected Community™ software suite, empowers organizations to share best practices and collaborate—anytime, anywhere. Learn more and follow @HigherLogic on Twitter.
To get more information about Higher Logic's Connected Community, call Kathleen, Vice President of the Higher Logic Franchise Division, at 714.459.5120, email her directly at kathy@higherlogic.com, or visit Higher Logic's Franchise Collaboration website.
ABOUT FRANSOCIAL:
FranSocial is the new IFA member-only online community that will launch during the association's 53rd Annual Convention in Las Vegas. It is a private, secure community for IFA members to connect, share ideas and get fast answers to important questions.