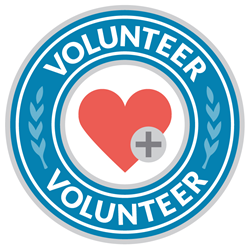 Volunteer Manager completely streamlines volunteer management...to save staff time and yield better results
Washington, DC (PRWEB) September 26, 2015
Higher Logic, a leader in cloud-based community platforms, is participating in the upcoming New Ideas Conference, hosted by the Texas Society of Association Executives (TSAE) in Corpus Christi, TX.
The event from September 27-29 will bring together over 450 association executives and partners for innovative discussions and expert-led education sessions.
Heather McNair, Higher Logic's director of client success, will lead the session, "Innovations in Volunteerism". Heather will highlight emerging trends, including:
-Building a program to support new models
-Tracking and rewarding volunteer participation
-Leveraging engagement for improved retention
Higher Logic recently launched its new Volunteer Manager system, which completely streamlines volunteer management and replaces manual solicitation, selection and tracking of volunteers with automated processes, to save staff time and yield better results. It includes extensive reporting and executive dashboards that show member participation and a direct ROI calculation of true dollar value for every volunteer activity.
The system makes it easier to manage any volunteer program, of any size. Organizations can embrace different types of volunteerism to become more inclusive, improve member satisfaction, increase retention and ultimately build a greater sense of community.
TSAE is a CAE Approved Provider, and the New Ideas Annual Conference is good for 8.5 CAE hours. For complete event details, please visit TSAE's annual conference site.
About Higher Logic
Higher Logic is an industry leader in cloud-based community platforms, with over 25 million engaged members in more than 200,000 communities. Organizations worldwide use Higher Logic to bring like-minded people all together, by giving their community a home where they can meet, share ideas, answer questions and stay connected. Learn more at http://www.higherlogic.com.
About TSAE
The Texas Society of Association Executives is a nonprofit professional organization for persons engaged in the management of voluntary trade and professional organizations in Texas. TSAE is comprised of more than 1,000 association professionals who represent Texas-based associations and societies and as well as corporations and firms that provide services to associations.