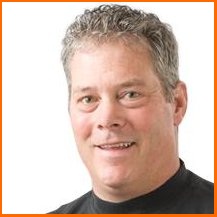 Paul is well-respected in the industry and will help us expand into other markets with his business development skills.
Washington, DC (PRWEB) April 23, 2012
Higher Logic™, the leading provider of private social networking and collaboration software, announces the addition of association industry veteran Paul Wehking as Director of Sales. Wehking joins the Higher Logic team to handle sales to the Association Management Company (AMC) segment as well as to organizations within the Council of Engineering and Scientific Society Executives (CESSE). Additionally, he'll be responsible for growing recently identified untapped and emerging markets.
Wehking is a globally known as an established leader and expert in business development. He'll be in charge of establishing and maintaining effective relationships to promote the use of Connected Community™ to any organization that wants to build community and foster member engagement in a secure, online platform built for sharing innovation among members, peers and colleagues.
"We have seen incredible growth so far in the association space in all market segments. Paul is well-respected in the industry and will help us expand into other markets with his business development skills," said Mark Lowry, EVP of Sales and Marketing for Higher Logic.
Wehking brings over 23 years of association industry experience to his new position including previous positions as: Vice President of Operations, Sales Manager, Vice President of Sales and Marketing and most recently Vice President of Strategic Accounts at Omnipress, a leading provider of content delivery solutions to associations.
"Paul's addition to our team also paves the way for a partnership with Omnipress to bring together Omnipress' robust Knowledge Center platform with our Connected Community platform. It just might be the perfect mesh of people and content," added Lowry.
With over 300 clients successfully using Connected Community, corporate intranets and dealer networks, Higher Logic is poised for continued growth. To connect with Paul, call 608-347-3959. Visit Higher Logic's website to learn more about Higher Logic and Connected Community.
ABOUT HIGHER LOGIC
Higher Logic™ provides innovative professional social media and mobile applications for associations, non-profits and member-based organizations worldwide that are seeking to create conversation, share knowledge and build community. Our premier offering, The Connected Community™ software suite, empowers member-based organizations to share best practices and collaborate—anytime, anywhere. Higher Logic's Connected Community's seamless integration to leading association management software (AMS) and M² Mobile Membership™ smartphone app allow organizations to offer a new dimension of value to constituents by increasing their presence and attracting and engaging a new generation of global members.