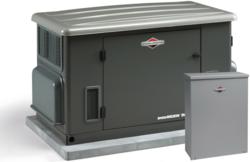 Trends show that Americans are feeling more confident than ever purchasing online, which is evident with the recent spikes in sales
Lake Havasu City, Arizona (PRWEB) May 18, 2011
On May 16th 2011, Norwall PowerSystems had the highest online sales to date in a single day. Trends show that Americans are feeling more confident than ever purchasing online, which is evident with the recent spikes in sales. Offline sales are keeping steady which is great to see given the economical climate. Every year around this time, generator sales increase amoungst home owners and businesses in preparation for the hurricane season starting June 1st. As expert forecasters predict the number of storms will reach sixteen this season, 6 of which will reach hurricane status, it is important that people be prepared.
Home owners depend on the continuous flow of energy - more than many would think. A few spoiled groceries may not be a big deal when a black out lasts for a few hours; A blackout that lasts a few days on the other hand could result in costly or life threatening events. With so much to lose, preparation is key.
Since launching a fresh new site Febuary 25th 2011, http://www.norwall.com has seen a tremendous increase in online sales volume. Coupled with the Norwall Price Club (as described in a recent Press Release) giving substantial savings and promotions to it's customers, Norwall has put select Briggs and Stratton Generators on sale including the Brigg's & Stratton 18/20KW NG/LP Home Standby Generator. Norwall PowerSystems has been in business for over 20 years and has always made it it's mandate to deliver the best prices available, through cash discounts or additional promotions such as gift cards and store credits.
A quality generator such as the Briggs & Stratton Model 40305bATS can ensure your home runs a smooth and efficiently during this stressful time. You can continue regular use of air conditioning, heat, appliances, computers, sensitive electronics, security systems, lighting and so on.
Storm proof your windows, latch down your doors and hold down the house--- hurricane season is just around the corner!
###