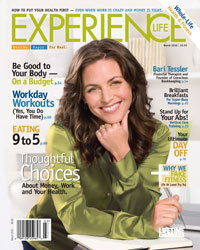 We are delighted to have Bari join the team. She brings a unique perspective of money that is crucial in today's volatile economy.
Grand Haven, MI (Vocus) April 27, 2010
Bari Tessler Linden holds an M.A. in Somatic Psychology from Naropa University and is a mom, teacher, financial therapist, speaker and the founder of Conscious Bookkeeping. Bari spent her 20's deeply submerged in the study and practice of psychology in Boulder, CO. She spent her time working at Hospice, both leading bereavement groups and caring for elderly, working as a counselor in a variety of mental health facilities and leading Authentic Movement groups for young women, Bari then spent her early 30's studying the practical side of life and learning everything she could about bookkeeping systems and basic financial management.
In 2001, she launched Conscious Bookkeeping, a system and organization that combines the practical skills of financial literacy with a more introspective, values-based money philosophy and process. Her method integrates Financial Therapy, Bookkeeping Training and Life Visioning.
She teaches the Conscious Bookkeeping method with the intention that it will heal some of the tensions between the internal and external challenges of our postmodern life and that it will assist and guide the individual, couple, family, and entrepreneur into a more conscious, intimate & successful relationship with money, themselves, with each other, and with their contribution to the world.
Executive Director of HighestPurpose.org, Steve Frazee, says "We are delighted to have Bari join the team. She brings a unique perspective of money that is crucial in today's volatile economy." Frazee originally met her at Nazrudin Conference. The Nazrudin Conference is a unique conference of financial planners, consultants, and therapists that focus on a holistic approach to life and financial planning. They became fast friends. "I've been watching the impact that Bari has in people's lives for years now. Our clients are going to love her!"
HighestPurpose.org launches its' online presence on May 15th, 2010. The company will provide life tools and encouragement to assist people in finding and living lives of purpose and meaning. The company's signature service is a life strategy program pairing thirty-six unique individuals with over dozen exceptional mentors, including Bari Tessler Linden, in an effort to help the students create a life of purpose and bring it to the word. "We do not believe that life is a self-help project," quips Frazee. "Truly understanding ourselves, others, and the world around us takes interaction with caring and knowledgeable people," he adds. "Our students are educated by each other and our first class mentoring team." Bari, a new mom, is excited about the program's use of video conferencing technology to put her in dialog with the program participants. "I am honored to be invited to join this incredible program and look forward to working with this excellent team to inspire and support the students on a profound level", she reports.
About HighestPurpose.org
HighestPurpose.org provides guidance, training, and community interaction to everyone seeking a life of purpose and meaning. The company offers free resources online through its Purpose Community website and also hosts an exclusive nine month life strategy program. Participants in the program work personally with over a dozen recognized leaders in the fields of psychology, business, spirituality, and transformation as part of a remote learning curriculum designed to help each student find and live their Highest Purpose.
# # #