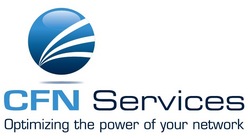 Herndon, VA (Vocus) September 29, 2010
CFN Services is announcing an innovative incubator program called Trading Jumpstart, providing trading firms the tools, infrastructure and resources they require to Jumpstart their trading practice. This program is ideal for either newly started or recently spun-off trading firms; for mature trading firms looking to enter new markets. Current trading firms that need an incubation environment to test new markets or asset classes can also benefit from this program.
CFN Services is providing the Global Infrastructure services required for a trading firm to be able to easily move to managing their own network infrastructure and take control of their trading platform. The incubation program includes high performance network infrastructure services, market data, hosting and hardware options to help alleviate the burden of the infrastructure ramp up time and expense. This program frees trading firms from the burden of underlying infrastructure optimization, which allows them to focus resources on their core goals for optimizing trading strategies and algorithms. CFN Services along with their ecosystem of partners are able to offer programs to shorten time between expenses and revenue recognition or trial offers to test new markets, this program offers trading firms the flexibility to design the best solutions for their current financial and structural environment
CFN Services has proved to be a leading player in Global Low Latency Exchange Infrastructure, providing optimized solutions to some of the largest trading firms and banks. This incubation program is allowing CFN to help all trading firms reach their maximum capabilities.
For more information about the CFN Trading Jumpstart please contact lowlatency(at)cfnservices(dot)com
About CFN Services: CFN Services is a managed telecom infrastructure services company providing network services for the Enterprise, Public Sector, Carrier and Wireless Markets, specializing in ultra-low latency networking, middle mile and last mile optimization and mobile backhaul. CFN Services leverages FiberSource®, a global knowledge-based platform that identifies all available dark and lit fiber, collocation, towers, structures and lit buildings; providing network design, planning, deployment, and managed services offerings. For more information http://www.cfnservices.com
###