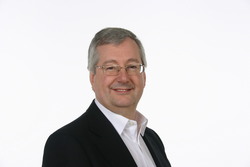 I am delighted to continue working with the Highgate team in launching the Highgate Tech Fund 2. To my mind, the ethos of this Fund represents the intended sentiment of the EIS to foster British enterprise
(PRWeb UK) November 17, 2010
Highgate Associates and Enterprise Corporate Finance today announces the availability of its second EIS Fund (Highgate Tech Fund 2) that is designed to maximise value for investors and investee companies. The fund is open to sophisticated investors who have a minimum of £5K to invest and who are looking to enhance their investment portfolio with exposure to high growth UK High Tech businesses with the 'famous five' EIS tax breaks.
Highgate Tech Fund 2 is different on many counts, the main one is that it reforms the way that fees are charged, it is 'investor fee free'. Unlike most EIS funds, Highgate Tech Fund 2 ensures that the full value of investor funds receives 100% EIS relief, compared to the standard industry procedure to net off initial charges plus a further 17.5% or soon to be 20% VAT which could add up to 15% or so of investors' funds. Investors in the Highgate Tech Fund 2 will obtain 100% tax relief on the full value of their investment and 100% of their money is put to work.
Secondly, Highgate and its principals don't take fund management salaries and have an established and successful track record of investing their own money - this team builds profitable businesses, globally. The fund managers are experts in the technology field, with more than 25 years each of high tech company experience. Highgate Tech Fund 2 managers have established, grown and exited a number of high tech businesses between them.
The Highgate Tech Fund 2 offers a different and more rewarding experience for the investee businesses, as well as the potential for better results for investors and companies alike. In addition to their expertise, the fund managers offer investee companies a helping hand with financial management, marketing and, where needed, senior level management. This helps to ensure that the investee companies grow and meet the financial targets using the funding that is provided to them to the maximum benefit. In short, Highgate Tech Fund 2 will help formative technology businesses with good ideas to realise their potential more quickly.
Highgate is prepared to put its money where its mouth is by way of its incentive to deliver strong performance to investors. Before Highgate Tech Fund 2 takes any profits, it will have had to deliver a minimum of 6% annualised return to investors. The fund will be managed completely transparently ensuring that Investors are kept informed about the performance of their investments regularly.
Susan Phillips, Director General, EIS Association says "I am delighted to continue working with the Highgate team in launching the HG Tech Fund 2. To my mind, the ethos of this Fund represents the intended sentiment behind the Enterprise Investment Scheme, one of fostering and encouraging private sector investment into growing British companies. It is not just about successfully spotting a winning technology but understanding its market and working alongside the management to get ahead of the competition and drive the companies forward."
Andrew Muir, CEO Highgate Associates and Chair of the fund comments "Highgate Tech Fund1 got us off to a good start and we have been delighted by the response to it from the investment community. Highgate Tech Fund 2 builds on the successes of the first fund and investors will benefit from even greater tax efficiency and the commitment we make to investing 100% of their funds into the best tech businesses."
The Highgate Tech Fund 2 is open now for investment and has its initial close on the 31st January 2011. The portfolio will aim for a spread across a number of investee companies and to be fully invested as quickly as possible so that investors can claim their EIS tax relief promptly. The Fund is looking to deliver a return to investors within a three to five year investment window, with a roll-over opportunity to maximise the IHT and CGT potential. The Fund is advised by Enterprise Corporate Finance, established in 1992 to advise EIS companies and with significant expertise in the sector.
The Highgate Tech Fund 2 will be formally launched at the VCT & EIS Investor Forum on the 23rd November, held in The Kings Fund, Cavendish Square. See http://www.angelnews.co.uk for more information.
# # #