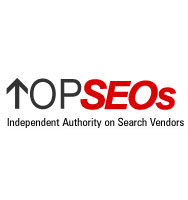 Plymouth, IN (PRWEB) February 17, 2009
Aside from the company's achievements with topseos, High Position has received extensive recognition and numerous awards for the exceptional work that it delivers. Its services have recently come to encompass its own newly launched Pay Per Click management system as well as the acquisition of asterisks*, which focuses primarily on search friendly web design and development, both adding extra depth and definition to the dynamic force that builds its successes.
Founded in 1995, High Position prides itself on being able to deliver prime results by implementing techniques that work time and time again. Its fast and efficient methods of search engine optimisation are strategically arranged to consistently take its clients to number one on Google, and in some cases increase traffic flow to these sites by well over 100%. High Position's reputation has landed the company some illustrious clients such as Lloyd's TSB Bank, haart Estate Agents, Sony and Budget Car and Van Rental, who have all gone straight to number one on Google search engine pages. This is the type of service that allowed the High Position team to achieve a 104% increase in earnings in 2008, and is also the magic that will also allow the company to expand its team by 100% in 2009 to become the largest Digital Marketing Agency in the UK.
According to Shaun Parker, one of the founding partners of High Position, the company pulls out all the stops in every job, no matter what the circumstances. He feels that this is what separates them from their competition. "We are differentiated through the breadth and depth of our services, all based on a deep technological understanding of search and websites. We do not seek to simply exploit 'low hanging fruit' but go the extra mile to propose and deliver strategies that generate the best and fastest returns for our clients," says Parker.
topseos has given High Position the acknowledgment that it deserves, and can only contribute to the company's added success with its latest announcement. topseos enables businesses to separate the genuine key players from those companies that are riding on terminology and marketing lingo. With a continuous flow of rankings and reviews, no one can ever be left in the dark when it comes to SEO and internet marketing.
To view the complete list of the best SEO firms in the UK, please visit: http://www.topseos.com/best-seo-and-ppc-companies-in-united-kingdom.
For further information on High Position, please visit http://www.highposition.net or http://www.topseos.com/high-position-limited.
###