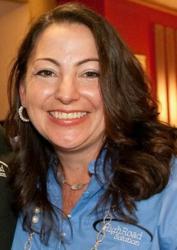 We're excited to partner with a recognized expert that has a track record of brand building to help take us to the next level. --David Caruso, CEO & Co-Founder, HighRoad Solution
(PRWEB) June 20, 2013
HighRoad Solution has announced the creation of the Chief Marketing Officer role and named Suzanne Carawan to the position. Based on annual growth trends, the Company viewed the position of CMO as the next step in its plans for expansion.
HighRoad Solution provides multi-channel eMessaging solutions to the top associations and non-profit organizations in North America. HighRoad Solution's Campaign eMail received The American Society of Association Executives' (ASAE) endorsement and recommendation as the email marketing platform of choice for all associations. In addition to its email marketing and automation platform, HighRoad is known for its integrations to top association management systems including Aptify, Avectra NetForum, Personify and SharePoint.
"We've steadily grown our business over the years and have established a reputation for exceptional client service and integrated solutions," explained David Caruso, CEO and co-founder of HighRoad Solution. "The challenge was that many association and non-profit organizations did not know our name. We're excited to partner with a recognized expert that has a track record of brand building to help take us to the next level."
Carawan joins HighRoad Solution with more than 10 years working at technology companies serving the not-for-profit industry and more than 15 years in digital marketing. With a formal background in both high-tech marketing and social marketing, Carawan has spent the majority of her career developing brand and go-to-market strategies for new products and services.
"I'm delighted to join the HighRoad team," stated Suzanne Carawan. "This is my first foray into working directly for a technology services firm where the client relationship is the key to success. Coming from software product companies, I've always totally been focused on lead generation and acquisition strategies. I'm thrilled at the opportunity to focus on retention programs and develop new ways to measure client satisfaction."
Caruso recruited Carawan in early 2013 to help establish HighRoad Solution's user group and design an event for the group's kickoff. The group met for the first time on June 6th for a one day conference held at the American Society of Association Executives' (ASAE) headquarters in Washington, DC. Over 100 association marketing & technology professionals attended the event live or remotely through use of a live-stream feed and Twitter.
"I've spent three years in the event industry understanding modern approaches to meeting architecture and working on experimental event design teams," explained Carawan. "I blended that know-how with feedback gathered directly from our clients to plan the day. Our attendees left the conference energized and wanting to know the date of our next event! After experiencing the excitement of HighRoad Solution's user group, joining the company full time was an easy decision."
About HighRoad Solution
Founded in 2005 by technology industry veterans, HighRoad Solution provides integrated eMessaging solutions to associations, non-profits and educational institutions. Offering expertise and pre-packaged integrations to the leading association, engagement and content management systems used by premier organizations, HighRoad provides software and professional services for eMail/eNewsletters, Virtual Events, eSurveys, Fax, Text, Voice & Mobile Messaging.