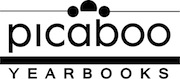 (PRWEB) January 15, 2013
Picaboo Yearbooks, which is on a mission to revolutionize the yearbook industry and fundamentally change the way schools and other organizations think about producing yearbooks, has launched a new Picaboo Yearbooks Grant Program that will provide up to $5000 in grants to high schools that haven't yet created a yearbook in the past year or longer – and need some encouragement to get started.
The initiative compliments Picaboo Yearbooks' no-cost eYearbook Program, which allows schools and all other customers to easily design a professional, feature-filled eYearbook at no-cost, and with no strings attached. Once completed, the eYearbook can be instantly downloaded in digital format, and viewed on PCs, laptops, tablets and smartphones.
"We believe in supporting the communities in which we live and work," commented Bryan Payne, President of Picaboo Yearbooks. "That's why our nationwide network of Sales Consultants are based in local communities. We don't work out of some faraway head office that is removed from the day-to-day lives of the valued customers we serve. We are invested in the community, and our new Picaboo Yearbooks Grant Program is an expression of that commitment."
Payne further added that schools that haven't experienced the benefits of creating and sharing a yearbook with students and staff will be in for many pleasant surprises – including significant educational rewards.
"Our groundbreaking, fun and easy-to-use web app empowers students to be part of the yearbook creation experience," stated Payne. "They'll learn valuable writing, design, photography and publishing skills. Plus, they'll learn collaboration, teamwork, leadership, time management and project management skills, while helping build school spirit and build a stronger future alumni. All of these are the practical, realistic rewards that we want all high schools to experience and share."
Picaboo Yearbooks is offering 100 of these grants to qualifying high schools that apply on or before February 28, 2013. More details are available at http://yearbooks.picaboo.com/hpgrant or by emailing info@picabooyearbooks.com.
About Picaboo Yearbooks
Picaboo Yearbooks is a division of Picaboo: a premier provider of photo books. Picaboo Yearbooks believes that every school and student deserves a great yearbook, and is revolutionizing the yearbook industry through easy-to-use web app technology that empowers customers to: easily collaborate and create a personalized yearbook in no time; order as few or as many yearbooks as they need for the same affordable price; and have their top quality yearbooks shipped within three weeks. Schools and other customers can also create a professional, feature-filled eYearbook at no-cost, and easily setup a storefront to sell and manage yearbook sales online. Learn more at http://yearbooks.picaboo.com/.