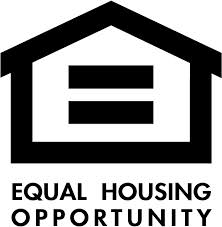 We know that Dallas and Fort Worth are attracting new home buyers and large corporations by the masses, and looking to the future, traffic congestion could become a major issue
Dallas, TX (PRWEB) April 11, 2014
Texas is a massive state, and for many residents, it can be a true challenge to commute to-and-from its major metropolitan hubs. As economic development continues in Dallas, Fort Worth and Houston, the mayors of all three cities are eager to support a high-speed rail system to connect the metro regions to one another.
The Dallas Morning News reports the high-speed rail line, expected to be spearheaded but private company Texas Central Railway, is similar to those in countries throughout Europe and Asia. The project could reduce harmful emissions and ease stress put on Texas' infrastructure.
"We know that Dallas and Fort Worth are attracting new home buyers and large corporations by the masses, and looking to the future, traffic congestion could become a major issue," DD Flynn, VP of Marketing at Prudential Texas Properties says. "A high-speed rail system like the one proposed would take super-commuters who commute between Dallas-Fort Worth and Houston off the roads and encourage even more development in the region."
According to the Texas Department of Transportation, by 2035 traffic congestion could increase so much that it would take drivers more than 6.5 hours to travel between Houston and Dallas-Fort Worth.
"Texas is a prime location for a high-speed railway due to its size and continuous population growth," DD continues. "I can't imagine a better place in the U.S. for the country's first system, and I think a lot of commuters who are currently taking the 4.5-hour trek would agree."
Demand for homes in Fort Worth has continued to grow since the start of 2014, and it's not expected to slow down soon. According to Altos Research's Market Action Index, which measures the conditions of a market to determine whether they favor buyers or sellers with a neutral value of 30, the ball has been in the seller's court for the past year. This shows that growth and demand isn't fleeting in Fort Worth.
Click here for a 60-second Fort Worth home market update.
©2014 BRER Affiliates LLC. An independently owned and operated broker member of BRER Affiliates, LLC. Prudential, the Prudential logo and the Rock symbol are registered service marks of Prudential Financial, Inc. and its related entities, registered in many jurisdictions worldwide. Used under license with no other affiliation with Prudential. Prudential Texas Properties is an independently owned and operated member of BRER Affiliates LLC. Equal Housing Opportunity.