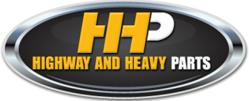 Midland, MI (PRWEB) June 28, 2013
HHP surveyed commercial truck repair shops across the nation and found that 91% don't have their own parts department. When asked why, nearly all of these shops agreed that without designated staff to handle orders and inventory upkeep, they were likely to lose profit due to a number of issues including:

Money Loss – Overpaying for parts by as much as 55% has been a major concern among repair shops. Other concerns include loss of inventory, un-needed parts not being returned after a repair and stalled repairs caused by not getting the correct parts on time. Knowing where to get the best deal for parts is a skill that can take years to learn. This is especially true when servicing multiple makes and models of trucks and equipment. HHP's resources include a large database of vendors to ensure that they're able to get the best price for the highest value.
Time Loss – Without a parts department, repair shops can see as much as a 36% increase in time spent searching for parts. Just as a good mechanic knows how to repair an engine quickly and efficiently, the same can be said for a professional that knows how to locate parts. They know how to find and source components in a fraction of the time that an untrained person is able to do. HHP's staff of trained and experienced parts professionals is able to quote most repairs in a matter of minutes. HHP also found that in many cases, repair shop staff was being pulled away from their primary job to chase down parts, further resulting in lost time.
Lack of Resources – A 14% increase in parts warranties. Not having access to parts manuals, parts bulletins and tech updates can cause delays, failures and additional loss from warranty repairs. Parts are changed and revised constantly for various reasons. HHP's parts department maintains solid relationships with a wide range of manufactures to ensure their customers have the information and tools that they need to get the job done on time.
Of the surveyed repair shops, the most common answer to why they didn't have their own parts department was that they could not afford to hire the staff that's necessary to operate it. The payroll, healthcare and other related costs simply outweighed the benefits. Many other businesses, other than repair shops, are in the same situation and it has led to a huge rise in outsourcing. In the end, outsourcing parts departments has allowed repair shops to save money and focus on doing what they do best, repairs.
Highway and Heavy Parts (HHP) has developed a program to partner with repair shops and serve as their parts department. They've simplified and streamlined the ordering and delivery process along with adding a number of other perks. By partnering with HHP, repair shops have greater access to knowledge and can better facilitate innovation, efficiency and long-term stability.
For more information on HHP's dealer program (or any other diesel engine parts), you can visit their website (http://www.highwayandheavyparts.com) or call them toll free at (855) 447-7278 to speak with one of their qualified professionals. HHP specializes in rebuild kits, cylinder heads, camshafts, crankshafts, fuel injectors, turbochargers, and gasket sets. Coverage includes: Caterpillar, Cummins, Detroit Diesel and International engines for On-highway, Off-highway, Marine, Power Generation and Natural Gas Markets.