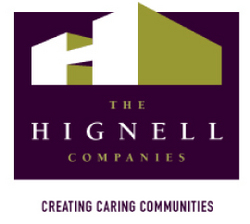 Chico, Ca (Vocus) April 21, 2009
The Hignell Companies once again has provided an excellent seminar to help their Boards of Directors understand recent legislation and be more equipped to recover assessments and fees. These events are designed to ensure that the Boards of Directors increase revenue as well as stay on top of the ever changing legal landscape. The Hignell Companies welcomed Attorney Deon R. Stein for their Spring 2009 Association of Board of Directors Legal Seminar and Dinner Wednesday March 25th at Canyon Oaks Country Club. Mr. Stein was introduced to the group by The Hignell Companies Vice President of Property Management, Greg Wietbrock.
The purpose of the meeting was to further educate The Hignell Companies Community Associations about recently enacted laws and codes as well as developing a strategy for reviewing common civil codes. Additional legal topics touched on fiduciary responsibilities and assessments of Home Owners Associations. The group discussed key legislation affecting community associations that just became effective January 1, 2009.
Included in the discussion was the new Civil Code §2924b(f) that allows an association to record in the county recorder's office a request that a lender mail to the association a copy of any trustee's deed upon sale within 15 days after the trustee's deed is recorded. This is particularly important because of the number of foreclosures that have happened due to the downturn in the economy. Home Owner and Community Associations now have legal access to the new information and can collect assessments from purchasers. Also discussed was new Civil Code §1365.5(e) regarding the Reserve Funding Plans for Associations. This new civil code requires Associations to send all owners a separate summary of the Reserve Funding Plan.
It is a commitment of The Hignell Companies to remain a provider of education to further their Home Owners Associations. More importantly the consumers and property owners benefit when The Hignell Companies HOA Divisions expand their knowledge and expertise.
About The Hignell Companies:
The Hignell Companies has been serving Chico and the North State for over 60 years in the areas of residential and commercial property management, Home Owners Association management, general contracting, and complete maintenance services. The Hignell Companies Residential and Commercial Property Management Divisions are staffed with experience and are committed to creating caring communities.
Contact Information:
Kathryn Redman
530-345-8295
1750 Humboldt Avenue
Chico ,CA 95926
http://www.hignell.com
###