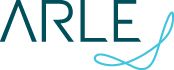 Arle is at heart a people business and we are committed to attracting, developing and retaining the best people to lead, manage and operate our business and each of our portfolio companies
London (PRWEB UK) 30 July 2012
Arle Capital Partners today announces the further expansion of its senior team with the appointment of Hilary Ellis as HR Director. In this newly created role, Hilary will work closely on human capital strategies with both the senior management team at Arle and in partnership with management teams within Arle's existing and future portfolio companies.
At Arle Hilary's remit will include developing and retaining Arle's talent and leadership capabilities, as well as establishing best HR processes throughout the firm. She will also play an important role in the due diligence process for new investments.
For Arle's existing portfolio companies, Hilary will be a valuable resource for strategic HR matters and for advice on talent development. As part of this role, Hilary is joining the Supervisory Board of Alma Consulting Group, one of Europe's leading advisory businesses in cost reduction and optimization.
This appointment underpins Arle's commitment to recruiting senior executives from industry with deep operational experience.
Hilary has a strong background in the industrials sector, most recently at Alstom, a world leader in rail transport infrastructure, power generation and transmission, where she spent six years, latterly as Director of Integration and Change Management. While at Alstom and in her previous HR roles with Rexam, Nortel and Honeywell Security, Hilary implemented business focused HR strategies to support organisational change as well as the HR aspects of global Mergers & Acquisitions from due diligence through to integration.
Commenting on the appointment, John Arney, Managing Partner of Arle said:
"Arle is at heart a people business and we are committed to attracting, developing and retaining the best people to lead, manage and operate our business and each of our portfolio companies.
"Hilary is working alongside our COO and myself to augment, retain and develop the Arle team. In addition, Hilary is applying her considerable experience from the industrial sector to actively participate in Arle's investment appraisal and active ownership, and will provide a sounding board for CEOs and HR professionals across our portfolios"
For further information please contact:
Arle Capital Partners
John Arney/Julie Foster: +44 (0) 20 7895 2754
julie(dot)foster(at)arle(dot)com
Vetch Mahne
Christian Mahne / Lindsay Vetch: +44 (0) 20 3488 3100
arle(at)vetchmahne(dot)com
Notes to editors
Arle Capital Partners Limited is an international private equity partnership with a distinct investment strategy focusing on Energy & Natural Resources, Services and Industrials but more specifically in the area where those sectors intersect. In the future, Arle will invest in companies located in the North Sea Rim whose activities operate within this sector overlap and whose characteristics demonstrate clear potential for expansion into the growing BRIC countries.
Arle brings together an accomplished team of 38 people, including investment professionals and proven international business leaders from 15 different nationalities, who manage a diverse portfolio valued at over €2 billion for a global investor base. Since taking on the portfolio in 2009, Arle has returned €730 million to investors, realizing three investments: Ontex, Equity Trust and Capital Safety Group.
Arle's approach is based on active ownership in close partnership with management in order to drive long term uplifts in growth and value and in turn to generate strong returns for Arle's investors. For more information, please see http://www.arle.com
ARLE CAPITAL PARTNERS LIMITED
12 Charles II Street
London SW1Y 4QU
http://www.arle.com
T +44 (0) 20 7979 0000
E info(at)arle(dot)com
Registered in England No. 1517104 at the address shown VAT No. 108 2447 31
Authorised and regulated by the Financial Services Authority in the UK