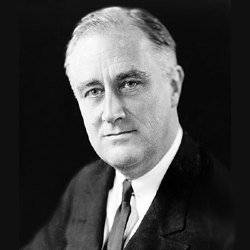 Washington, D.C. (PRWEB) February 10, 2012
Hillwood Square, a low to moderate income community in Northern Virginia founded by President Franklin Delano Roosevelt, faces mass evacuation of its 158 families because new executives say they can no longer provide maintenance.
On February 21, the executives plan to sell Hillwood Square for its land, which is located just minutes from the White House, even though most residents want to stay and see the community prosper.
Jeanne Simmons, a woman in her mid-nineties who has lived in Hillwood Square for over 55 years, said, "I cannot understand why they are selling out our entire community at one-third its current market value and forcing us to leave."
Community members have set up a website at HillwoodSquare.com to seek emergency help from anyone concerned about community sustainability.
Hillwood Square was built in 1942 as housing for war program workers during World War II and is now a diverse neighborhood that includes government employees, young families, seniors, Vietnamese and Latinos.
Housing at Hillwood Square has long been among the most affordable in the Washington, D.C. area because residents purchase an equal share in the community when they move in and pay monthly fees into a fund that covers all maintenance costs as well as all utilities except for telephone.
The simple homes and tree-lined "walks" were designed by noted architect Arthur B. Heaton. Hillwood Square remains largely as it was when it was first dedicated by President Roosevelt, and is on the Fairfax County Inventory of Historic Sites. It is also one of the safest neighborhoods in the region.
Ironically, the value of the land that Hillwood Square occupies has always far exceeded the sum of what shares sell for individually. The land has a current estimated value of $85 million to $106 million because it is the largest singly-owned piece of property inside the Capital Beltway.
"Most members don't care about the value of the land; Hillwood is their home," said Steve Tingen, a long-time resident who is stunned by the sudden imminent sale. "The original charter specifically opposes land speculators, and instead focuses on creating a positive community that can be sustained in perpetuity," he said.
According to the community charter, the community in its entirety cannot be sold unless two-thirds of the member-shareholders vote to put the community up for sale. Such a vote has never taken place at Hillwood Square.
However, the new executives signed an agreement with Fraser Forbes Real Estate Services to list the land for sale. In the contract, the real estate company promised to obtain offers of $85 million or more.
After placing a text-only, 34-word description of Hillwood Square on its website, Fraser Forbes returned with a single offer of $38 million, or approximately 36% to 45% of the estimated value. The offer was made by Denver-based Archstone, a developer owned by Lehman Brothers Holdings Inc.
The Hillwood Square executives issued a memo to all community members on February 1, 2012, saying, "We are convinced $38,000,000 is good value for Hillwood."
They plan to conclude the deal with Archstone on February 21 using proxy votes obtained largely from the Vietnamese and Hispanic families. They will then proceed immediately to vacate all the homes.
Tabitha Yothers, a resident and former Hillwood Square executive, said, "Unfortunately, we can't borrow against our ownership shares to cover the cost of fighting this, and we just don't have the resources otherwise to protect our own community. This is a hostile takeover, and there is no need to sell."
Still, the new executives insist that the time has come to sell Hillwood Square. In their February 1 memo, they provide the following explanation: "The community is facing high maintenance costs. No one knows how much exactly. [...] We also think members are unable to decide on a proper maintenance plan."
Tingen disagrees with this statement. "My father was a master electrician; I'm a carpenter. This community can take care of itself, and our maintenance fund should have been used for maintenance instead of for drawing up papers with Archstone," he said.
About Hillwood Square
Hillwood Square, a community tucked away among the affluent neighborhoods of Falls Church, Virginia, is dedicated to providing reasonable cost, quality housing to residents by utilizing a cooperative model of housing. Most residents are low to moderate income households, though there are no upper-limit income restrictions to purchase a cooperative membership. Most residents are first-time home buyers. Many residents know each other and many extended families live within the development. Several current members grew up in Hillwood Square, and have returned and are now raising their own families there.
To learn more and volunteer to help save Hillwood Square, visit HillwoodSquare.com.
###