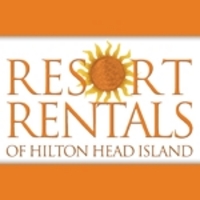 With an abundance of rental homes and villas, Hilton Head Island is ideally suited for holiday family gatherings
Hilton Head Island, SC (PRWEB) October 28, 2009
The Thanksgiving and Christmas holidays will be here soon and now is the time to make your family's travel plans. There isn't a better time of year to spend precious moments with your loved ones, and there is no better place for gathering and making cherished holiday memories than on Hilton Head Island. 23 percent of leisure travelers named the holiday season as the primary reason for taking one or more trips during the past year, up a remarkable 13 percentage points since 2008.*
"With an abundance of rental homes and villas, Hilton Head Island is ideally suited for holiday family gatherings," says Gerard Mahieu owner of Resort Rentals of Hilton Head Island.
The whole family will enjoy gathering in one large home or a collection of homes in close proximity to one another. Another option would be for everyone to rent their own private villa but still be close enough to enjoy the family in its entirety. Hilton Head Vacation rental properties feature large well-equipped kitchens, which are a necessity during the holiday season. Hilton Head Island also features over 200 wonderful restaurants with a variety of cuisine that is sure to appeal to every palate. The fall and winter season on the island brings mild weather that is still suited for family fun activities like touch football on the beach or a leisurely bike rides on the beach.
2.45 million family reunion travelers who took an overnight trip of at least 75 miles from home in 2008 indicated that they chose to stay in a vacation property that they either rented or owned during the past year.*
"The process for selecting a vacation rental property couldn't be easier," says marketing director of Resort Rentals of Hilton Head Island, Julianne Young.
Vacation rental companies such as Resort Rentals of Hilton Head Island will help you with all your questions and set you up with the perfect rental property this holiday season. Families can start by visiting Resort Rentals' user-friendly website and indicate desired date ranges and accommodation requirements. The real time booking function allows you to see what is available during your requested dates and then you can conveniently reserve the property online or call a toll-free number so you can talk to a live reservation specialist and Hilton Head Island resident who can assist you in finding the perfect rental for your family gathering. These vacation specialists are very familiar with the island lifestyle and can provide various entertainment suggestions for you to enjoy during your stay.
*Source for Travel Stats: Ypartnership / Yankelovich, Inc. 2009 Leisure Travel MONITOR
About Resort Rentals of Hilton Head Island:
Resort Rentals of Hilton Head Island is an independent family owned vacation property management company. Locally owned and run by an experienced staff that all live in the Hilton Head area, the company strives to keep owners happy and provide guests with a dream vacation. Opened in 1958 as Lancaster Resort Rentals, the company has experienced continual growth and changed its name to Resort Rentals of Hilton Head Island in 1999. Mark Westbrook has been the Broker-in-Charge since the mid-1980's. The owners Gerard and Christine Damas (originally from France and with a backgrounds in advertising) continue to expand into international markets.
###