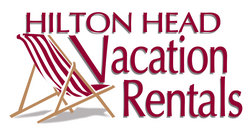 Hilton Head Island, SC (Vocus) June 9, 2010
On January 1, 2010 the vacation rental management company Coastal Home and Villa Rentals, located on Hilton Head Island in South Carolina was purchased by Paul H. Cale. Mr. Cale has been the owner of Hilton Head Vacation Rentals for 16 years which he acquired at that time after two years as the owner of Rental Management Services. Along with his wife Jan Cale, they have been directly involved in all aspects of growing this company from around 50 rental properties under contract to roughly 300 with this recent acquisition.
Mr. Cale said "Coastal Home and Villa Rentals adds additional accommodations to our vacation rental inventory that we were lacking in various areas of the island, specifically Sea Pines Plantation, Shipyard Plantation and the Forest Beach areas. With these properties added to our already quality collection of vacation homes and villas, we are better equipped to continue providing vacation memories to our repeat guests as well as any newcomers. We take pride in offering the best alternative to hotels in the Hilton Head area with a personal touch that our customers have enjoyed for years."
In addition to his vacation rental company, Mr. Cale is also the owner and Broker in Charge of local Real Estate Company called Realty Plus. His company has become one of the area's leading listing agents for properties that have gone through foreclosure. For the first five months of 2010, Realty Plus has sold 39 foreclosed properties resulting in sales of over $10,886,000. Plus the company has helped 13 other buyers purchase properties with an additional total sales figure of $2,718,000.
For more information contact:
Mike Wood
Hilton Head Vacation Rentals
800-BEACH-ME (232-2463)
430 William Hilton Pkwy. Suite 504
Hilton Head, SC 29926
###