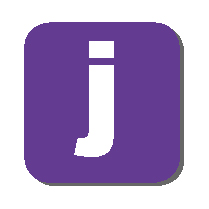 Jvion's Todd Schlesinger will be on hand to discuss how predictive analytics are reducing the number of stage III and IV pressure ulcers within hospitals
Atlanta, GA (PRWEB) November 06, 2014
Jvion, the Atlanta-based leader in predictive analytic solutions for healthcare, will present during this year's HIMSS Big Data Healthcare Analytics Forum November 20-21 in Boston, MA.
The two-day event will bring together leaders from across the industry to share best practices, cases studies, lessons learned, and insights into how healthcare organizations are currently using analytics to mine data to improve clinical care, financial performance, and decision-making.
Jvion's Todd Schlesinger will be on hand to discuss how predictive analytics are reducing the number of stage III and IV pressure ulcers within hospitals and the extended capabilities of deep machine learning. The firm is also participating as an exhibiting sponsor and will be available on the floor at booth nine during the forum.
To learn more about Jvion and their full suite of Big Data predictive analytic solutions and how they can be applied to community hospitals, please visit http://www.jvion.com.
About Jvion
Jvion is a healthcare technology company that develops software designed to predict and prevent patient-level disease and financial losses leading to increased waste. The company offers a suite of big-data enabled solutions that combine clinical intelligence with deep machine learning to help providers protect their revenues while improving patient health outcomes. Their objective is simple—stop the waste of resources and lives by predicting and stopping losses before they ever happen.
###