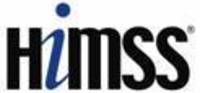 In recent years healthcare institutions have been falling on harder times with funding cuts and public neglect that have forced record hospital closures throughout our region
Exton, PA (Vocus) September 17, 2008
The New Jersey and Delaware Valley Chapters of the national Healthcare Information Management Systems Society (HIMSS) have joined forces to bring regional health information technology professionals together for a two day regional conference entitled The Healthcare Technology Evolution: Smarter Solutions for Better Patient Care on September 18-19, 2008 at Caesars Hotel and Casino in Atlantic City.
"In recent years healthcare institutions have been falling on harder times with funding cuts and public neglect that have forced record hospital closures throughout our region," said Joe Carr, CIO of the New Jersey Hospital Association and one of the event coordinators. "Like Atlantic City needed gaming, healthcare needs information technology to help invigorate a new age in the healthcare industry bringing improved quality, increased safety and greater efficiency to patient care." This regional HIMSS learning event promises to bring the best and brightest HIT professionals together to share knowledge and to offer a vision for leveraging technology to optimize patient care.
Keynote speakers include: New Jersey State Assemblyman Herb Conaway, MD; Carla Smith, Senior Vice President, HIMSS National; and Carlos Dominguez, Executive Vice President, Cisco. Each day of the event will also include three distinct simultaneous tracks, Community e-Health, Clinical Informatics and Core Information Technologies, as well as excellent food and entertainment, a networking reception, prize drawings and more. Each educational track is designed to offer a complete and vigorous perspective. Atlantic City's dynamic new soul will offer an impressive environment for regional HIT Professionals to learn, network, collaborate, retool and have fun!
For more information and to register, please visit http://www.dvhimss.org or call the NJ HIMSS Chapter at 800-438-9010. Registration will close Monday, September 15th.
The Healthcare Information and Management Systems Society (HIMSS) is the healthcare industry's membership organization exclusively focused on providing global leadership for the optimal use of healthcare information technology (IT) and management systems for the betterment of healthcare. Founded in 1961 with offices in Chicago, Washington D.C., Brussels, and other locations across the US and Europe, HIMSS represents more than 20,000 individual members and over 300 corporate members that collectively represent organizations employing millions of people. For more information, please visit: http://www.himss.org.
Contact:
Mark Stevens
markwstevens @ verizon.net
484.653.8571
# # #