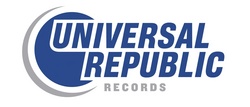 NEW YORK (PRWEB) July 28, 2008
Influential radio programmers are also weighing in, with one Amarillo, TX program director (KZRK) raving: 'Phones are through the roof with people calling and asking for the new Hinder. We can't wait for the rest of the album…' The raucous Oklahoma fivesome have been treating fans to early helpings of their upcoming sophomore effort, letting loose with some new tracks from Take It To The Limit on their raved about summer live show. The tour with 3 Doors Down and Staind is turning out to be one of the hottest draws of the summer of '08.
Largely credited with reviving the 'live fast-play hard' work ethic embodied by many of rock's seminal 1970s bands, Hinder blazed new trails in virtually every music platform the past two years. Their epic 2006 debut album launched three successful singles, including the multi-format #1 smash "Lips Of An Angel," earning a dizzying array of chart-topping honors. The hit song was also recognized as Active Rock Radio's most popular rock single of 2006. Extreme Behavior became a mainstay of the Billboard Top 200 Album charts for nearly a year and a half, endearing them to a diverse array of rock fans as Hinder soared to become one of the most successful grassroots-artist development stories of the decade.
The band also conquered the digital and ringtone arenas, becoming the biggest selling rock artist in the history of the mobile formats, reaching a record breaking 3 million in ringtone sales thanks to their rock anthem "Lips Of An Angel," which was the scorching second single from their 2006 debut effort. The multi-format smash seized the #1 spot on both the Top 40 Pop Radio Chart and the Digital Download Chart, putting the Oklahoma fivesome on or near the top of multiple radio, video and digital charts, including Yahoo, iTunes, Real/Rhapsody and MSN. The across-the-board smash has been certified by the RIAA as the first and only triple platinum Mastertone in rock music history.
Hinder is Austin Winkler (vocals), Mark King (guitar), Blower (guitar), Mike Rodden (Bass), Cody Hanson (drums).
For more information on Hinder please visit http://www.hindermusic.com/ and http://www.myspace.com/hindermusic