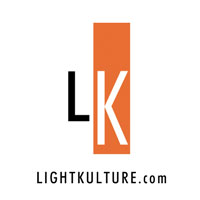 Joel Tomlinson hit a home run with the Loft and Zen collections.
Los Angeles, CA (PRWEB) August 21, 2012
LightKulture.com, a leading distributor of energy efficient, eco-friendly contemporary lighting, is very excited to feature the new Hinkley Solid Wood LED lighting family designed by Joel Tomlinson for Hinkley Lighting and Fredrick Ramond. The Loft pendants are each hand- made in the USA from select grades of Maple, Walnut, or Cherry. Each Loft piece is cable hung and includes a 5 watt energy-efficient LED light source. The Zen series uses real bamboo in the fixtures construction.
"I was blown away when I saw these collections from Hinkley" says Susan Inderbinen, President of LightKulture.com. "Joel Tomlinson hit a home run with the Loft and Zen collections. The understated presence, shape and scale of each piece, you can see the quality and really appreciate the natural wood beauty. The genius here is the combination of using a hi tech, energy efficient LED light source made to fit seamlessly in real wood. Our clients are looking for relaxed yet contemporary style which has been very hard to fine until now."
For more information, go to -
Hinkley Loft and ZEN LED pendants and fixtures
http://www.lightkulture.com/m-74-hinkley-lighting.aspx
Hinkley releases 2 new LED eco-freindly, contemporary, real wood series Loft and Zen now at LightKulture.com
Carried by LightKulture.com, the latest luminaries designed by Joel Tomlinson for Hinkley Lighting are a trend-right mix of real wood and high-value LED lighting. Made in the USA of select grades of solid Maple, Walnut or Cherry, each pendant and fixture will be unique. Hinkley is a 90 year old company based in Ohio which acquired luxury lighting brand Fredrick Ramond of California. Fredrick Ramond introduced California contemporary, starting in 1960. The synergy of these two brands has evolved to incorporate eco-friendly materials and LED light sources into fixture manufacturing.
"What initially struck me about The Loft collection, was the silhouette from a distance. I like the idea of mixing the different pendant shapes, how they occupy the space with just the right amount of wood. The shape and scale are perfect for most residential applications. The powerful 5 watt LED light source is practical for commercial installations too. I noticed similar shapes featured in the European lighting fairs and domestic trend shopping trips I have taken. These LED pendants and fixtures are right on", noted Susan.
About LightKulture
At LightKulture, our mission is to offer the finest energy efficient contemporary lighting and light fixtures available from around the world. We have assembled an exciting collection of the industries most innovative decorative and architectural lighting. We are proud to offer lighting solutions for both your home and work-life environments. Simplicity in design is complicated, function makes it last. Be inspired by our range of essential designs from well respected American and European manufacturers. In today's world, energy efficient lighting is as important as eco-friendly or green lighting fixtures, such as LED or CFL Lighting. We offer the very best energy efficient lighting and light fixtures, both high value LED lighting fixtures and CFL lighting fixtures in modern and contemporary styles that provide quality, innovation and authenticity.
LightKulture
http://www.lightkulture.com/
Email. sales(at)lightkulture(dot)com
Tel. 941-330-0422